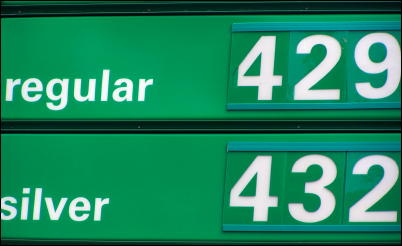 Opinion-Comment By Bob Weaver
Food prices are rapidly climbing with gasoline hitting $4.30 a gallon in Calhoun this week, with the wholesale price rising another twelve cents later yesterday, yet to appear on the pumps.
The world's food production experts are asking the USA to quit using corn for gasoline production.
Much of America's wheat fields have been converted to corn.
The government has given major tax breaks to produce corn, a form of corporate welfare.
The Bush administrations initiative to help USA farmers (industrial corn lobby) by using corn for ethanol production is creating critical problems, rising food costs in this country and hungry people in third world countries.
The use of corn for ethanol may well be the worse mistake of the Bush administration, considering it does little to help with the gasoline supply or reduce gasoline costs.
It is the government's continued bowing to corporate America vs. the human race.
The government claims that food costs have generally gone up 4.5 percent this year.
If that is the statistical standard, you can now sell the Brooklyn Bridge for about $1000 dollars.
Such PR claims continue to erode the public's confidence in government.
Reports are now saying that the ethanol gasoline project is using up one-half of the USAs corn production.
Ethanol can be produced from other products, like sugar cane, wood cellulose, switch grass, etc. that would not wreak havoc on the food supply.
But if history holds true, the government will stay the course, no matter what.