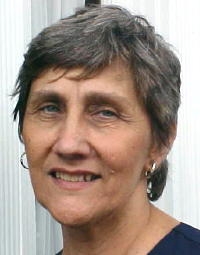 By Ann Richards
heartpaths@yahoo.com

It tempts me to keep on writing of political things. But, the same old conflicts have been going on since before the war between the states. It would be good to see people get out of their apathetic state of mind and pay attention to what is going on with our leadership and stop assuming that they have our best interests in mind.

I found a site where anyone can get a free pocket size booklet of our Constitution. For anyone interested, go to www.heritage.org and click on the brown box that says We The People. U.S. Constitution. Get Your Free Copy.

When you get it, read it and find out what your rights are. It will be educational if nothing else.

Spring is here. Frogs peeping. Robins, Cardinals, Blue Jays, Crows and all the other wonderful spring things are stirring.

The first beaver pond drained during the rains that flooded the creek down below the house. There are no signs of repair going on, but there are more ponds below where this one was. Wild geese have been nesting near the ponds. When anyone walks by they fly up and circle around, squawking at the intruder.

All that grass growing so fast makes a "grass cutter person" shudder at the thought of how much work it means for this summer.

Looking forward to taking in some of the festivals this year. I hope to hear some great music.

That's it for this time. Let us hear from you once in awhile with an email. We appreciate it.