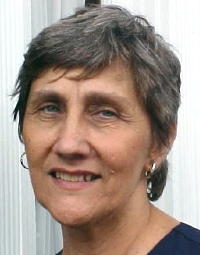 By Ann Richards
heartpaths@yahoo.com

Hello to all our readers. It has been a very long winter, it seems and I am ready for spring. So are the few cardinals and blue jays around here. They make it sound like spring on warmer days. But, haven't seen any robins yet.

Just finished reading the second book in the Civil War trilogy by Michael and Jeff Shaara, father and son authors, GODS AND GENERALS, THE KILLER ANGELS and THE LAST FULL MEASURE. These novels have changed my whole perspective of the war between the states. Good reading, accurate also, I believe. Eye openers. Are you aware of how many thousand soldiers died in that bloody war? An estimated 60,000. For what? Do we know for sure that it was about slavery?

Back to present day politics, are you all aware that Hillary Clinton thinks she is entitled to the While House? No more than I would be. But, we have settled for the way things have been going for several years. When are we going to stand up and fight back? We need to wake up America, or she will sell us out.

Do you know that you, if you are working a job in America, are paying for the gas that trucks all your groceries and supplies to the stores? Do you know this is because environmentalists have succeeded in getting laws passed to keep us from having American oil refineries built, forcing us to buy oil from our enemies. Do you know we have been hood winked by the world leaders who care only about controlling the world economy? It is always all about the money! The LOVE of money.

The very least we can do is vote. I guess I may as well go ahead and say it. I am a conservative. I am against everything the Clintons and all the liberalists stand for. They stand for themselves, not the American People and they are experts at brain washing people to accept their platforms, which amount to doing away with all the disciplines and all the boundaries of human decency.

Thank you to all the readers who wrote back to my last column. I appreciate your response.