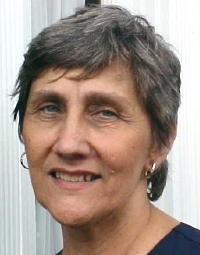 By Ann Richards
heartpaths@yahoo.com

I made a mistake in an earlier column. Hilary Clinton is senator from New York. Not senator from New Jersey.

This demonstrates a point made in my last writing. That point is that American citizens need to be informed about our leaders. I stand corrected.

With all the problems in the country today, it is easy to feel overwhelmed and simply stay uninvolved.

In comparison to the greater issues facing us, I am not too shamefaced about mistaking one state for another. I have simply made my point.

Nevertheless, the observations about Mrs. Clinton's positions and her reasons for running for president shall remain the same.

The election coming up for our next president is one of the most important ever for our country. We live in dangerous times. We need to be selective about all our elected officials and we need to keep informed about what they are doing once in office.

Now that I am out of the box, I will have more to write about. But, I will not forget to come back to my beginnings and being humble to admit it when I am wrong. Nor will I forget my roots. Writing is simply a way to say what I want to say.

On a different subject, a little about dreams.

Dreams should never be forgotten. If you have a gift for doing something, it is still in you just as it was when, perhaps, you were younger.

I would like to see more older people get out of their mindsets and believe they have plenty to offer in finding their own talents and gifts and developing them. It is never too late as long as you are alive.

Most of my readers may not be younger, but who cares. Just as I wanted to be a writer when I was younger, I still want to write. It involved a decision that I must not allow negative thinking stop me. I may not have refined my writing talent, but I am passionate about it. That happened when my instructor in creative writing class in college said to forget grammar and punctuation and simply write. That took the stress and fear out of it and I began to discover that when I write it just comes naturally.

So, I want to say that I am grateful to the Hur Herald and my readers for this outlet for writing. Also, thank you for reading. I hope to help someone whether or not I ever know about it. In writing, I help myself.

Until next time, that's it from Where The Heart Is.