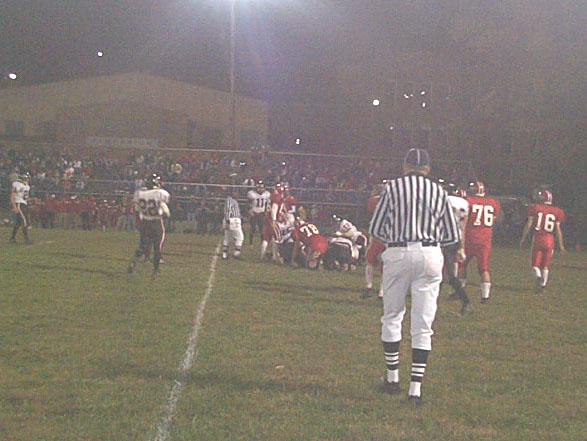 It was a hard-played game Friday night. The Calhoun Red Devils, although losing to the Ravenswood Red Devils 40-12, played hard, the best they have played all season. Ravenwood's speed excelled to increase the score. It was a heck of a game, much more than the final score would indicate. Coach Bucky Stewart said he was proud of his players, who gave it their all.
Quarterback Mike Fitzwater, who kept on tickin' as he took a lickin', scored Calhoun's first touchdown on a 12 yard run. Matt Walker caught a seven-yard pass from Zach Houchin with 30 seconds left in the game to complete Calhoun's 12 points. Fitzwater took a hit and was unable to return to the game later in the second half.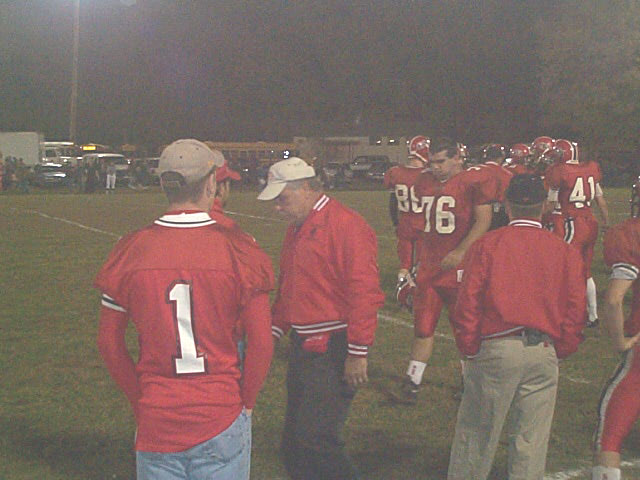 Coach Buck Stewart walks the sidelines
The hard-hitting game took three players to the ground in the third quarter. Calhoun's Charlie Gibson and Ravenswood's Josh Bowman knocked themselves out, and Red Devil Zack Propst took a hard hit to the stomach.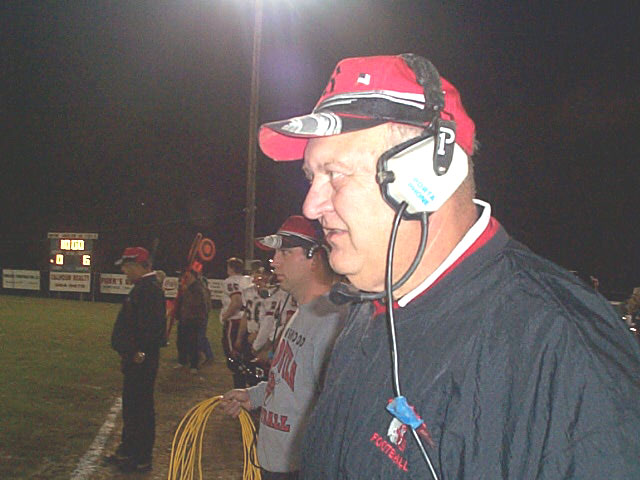 Ravenswood Coach Dick Sturm
Former Calhouner Dick Sturm, Ravenswood Red Devil's coach, and his undefeated team will be the LKC champions with a 9-0 record. They will play their arch rival Ripley next week.
Calhoun travels to Braxton next week for their final game, with a 4-5 record in tact.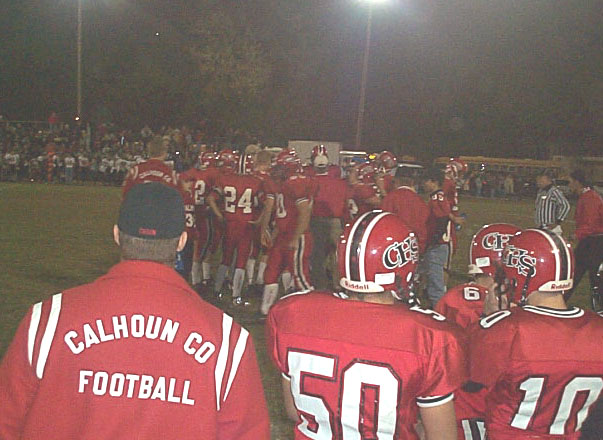 Time-out for strategy