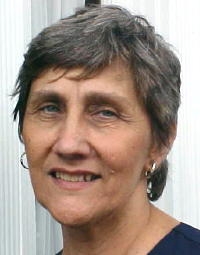 By Ann Richards
heartpaths@yahoo.com

Hello Calhoun County. I am in the mountains of Preston County, WV and will be here until late May. Hope to get back there on the weekends once in awhile before then.

Right now, it is snowing hard and I am watching the snow pile up on the hillsides and mountains from the window of the balcony. I love winter. Let it snow.

My mission here is to look after Ben, my new grandson while Dad and Mom work. My being here was to keep from taking Ben out in the winter weather during these winter months. He is only two and a half months old. We are glad he doesn't have to go out in the world just yet.

So, today until 4:30 p.m. it's just me, Ben, four cats and three dogs all cozy in the house with a fire in the wood burner keeping us warm.

On Saturday, Mom, Ben and I all went to Oakland, Maryland to shop and Ben slept all the way over there and back. Dad tuned some pianos for some people in Morgantown.

On Sunday afternoon, Mom, Ben and I want to Morgantown for more shopping. While there, we locked ourselves out of the truck and spent about one hour in The Mountain People's natural food store while waiting for Dad to come with a spare key to rescue us. After that, we shopped some more at Aldi's. When we arrived home from there, Dad was taking advantage of the warm weather cutting and hauling wood for the stove to keep Ben warm. Overnight, winter came and today between Ben's nap times, I am keeping logs on the fire. It really cuts down on the heating bill here.

There is lots of quiet time here and even though there is much to do with a baby, there is also plenty of time to rest and reflect on what is important and what is not important. One of the most important parts of life is friends and helping people. Had I realized this at a younger age, I would have more friends now probably. But when we are young, we are much more selfish and self centered. Enough of that. I tend to think too much.

On the lighter side, Hello to all the folks at Al's Barn. I hope someone reads this and gives them my regards. I had a great time right before I came over here for the winter one Friday evening when Alice and I went to Al's Barn to hear our local musicians. The atmosphere was pleasant and friendly. I plan to visit there again in the summer.

There isn't much happening here. The neighbors are spaced out from one another and I have not become acquainted with more than two of them. We like our space in WV.

So, may all my friends there at Nobe and other places in the county have a blessed winter. Am looking forward to coming back and settling down at home again where my heart is.