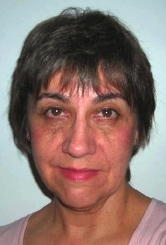 By Alice Hickman
heartpaths@yahoo.com

I have been distracted the last few days preparing for Christmas.

Due to time slots available when the whole family can gather at our house, we're having the traditional meal and opening of presents early this year.

I've gathered new recipes from the food network. A new muffin with healthy ingredients is already a favorite with my grandchildren. Also I'm trying a new twist with an Angel food cake recipe. Sounds wonderful!

The presents are wrapped and placed. This year I created a treasure chest gift for the kids. One large box filled with various treasures for each. Saved me a tremendous amount of time at wrapping!

We are looking forward to fun, food and fellowship with the family as we give gifts as symbols of our love for each other and remembering that God gave His Son, Jesus as the greatest gift of all.

"…And she gave birth to her Son, her Firstborn; and she wrapped Him in swaddling clothes and laid Him in a manger, because there was no room or place for them in the inn. And in that vicinity there were shepherds living in the field, watching over their flock by night. And behold, an angel of the Lord stood by them, and the glory of the Lord flashed and shone all about them, and they were terribly frightened. But the angel said to them. Do not be afraid; for behold, I bring you good news of a great joy which will come to all the people. For to you is born this day in the town of David a Savior, Who is Christ the Lord! … Luke 2:7-11 (amplified version)

From Where The Heart Is, my house to yours, I wish you love, joy, peace and a Merry Christmas!