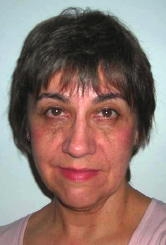 By Alice Hickman
heartpaths@yahoo.com

"This is better than Nashville" she said to the audience following a round of applause for her last song. Everyone voiced agreement. "It's cheaper too" a fellow musician added. "And a much shorter drive" I added, talking to myself.

Friday night at the last minute, Sister and I had decided to go listen to some old time mountain music. I had heard a lot about a local gathering place where folks from the community and round about got together every Friday night to make music. Country style. Sister had been there once before. This was my first time.

Arriving a little late found us somewhat perplexed and unsure how to get from the road where we parked, across a footbridge and through a field-yard to our destination. Flood waters had covered much of the ground the previous day. It was dark and muddy.

Having been so intent on making the journey we had given no thought to bringing a flashlight.

"I think I remember where to walk", Sister said. I followed her since I was in unfamiliar territory. She forgot to mention that she wasn't wearing her glasses.

We got footing on the bridge. Well, kind of! The handrail became my life support. Once across with a little visibility from a street light we could see muddy areas, puddles of water haphazardly located and clumps of "stuff" here and there that the flood waters had left behind. Off we went toward our destination.

The gathering place was brightly decorated with colored lights which served as beacons. We climbed up the stairs that were strung with blue twinkling lights and entered into the down home atmosphere as had been described. We were not disappointed!

Greeted by friendly faces and smiles, we were drawn into a circle of an old time country music atmosphere. Guitar, violin, banjo and mandolin players went front and center. As the evening progressed, one lady was honored with birthday cake, which she cut and served to all those present. It was very tasty.

There were short breaks for the musicians, with food and coffee available. Everyone visited and conversed. Kinda' like home. Requests were given from the audience. The musicians complied and happy listeners tapped their feet, clapped their hands and gave vocal endorsement.

Sister commented about the young folk and how they seemed to be having as much fun as the adults.

The evening took me back about thirty years to a gentler time. A time when my children were young and many Saturday nights had a similar setting. Sometimes in homes.

Sometimes in a community building. The same kind of music. The same kind of people. Mountain folks. Fellowship. Good times. Rocking babies and going to sleep to the sound of string instruments and sweet voices. The world felt safe.

Yes, the gathering place is a special place. A place where a feeling of belonging embraces and holds you for awhile. A place that leaves you with a yearning to return.

That's where the heart is.