Article and photos submitted by Donnie Price

The Red Devils dominated the Fighting Irish of Clarksburg Notre Dame for 4 periods of play, out scoring the visiting team by a score of 8-2.

Scoring for the Red Devils were Jared Brewer-2, Kelly Sampson-1, Ashley Cottril-1, Tim Parkin-1, Chris Morris-1, Ryan Bremar-1, Tyson Price-1.

The Red Devils return to Underwood field Monday evening against Lewis County High School. Game starts at 6 p.m.

Kelly Sampson scored a goal making her the first female to score in the history of Calhoun Soccer. A short while later Ashley Cottrill slammed in a score for Calhoun to place her in the history books as the second lady Red Devil to score.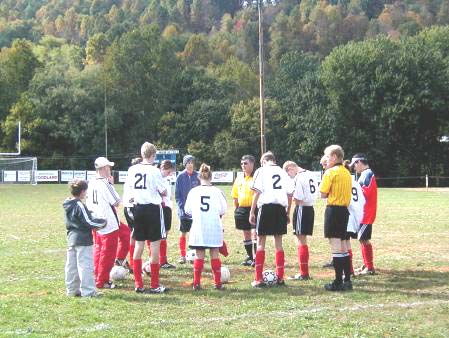 Officials meet with team before game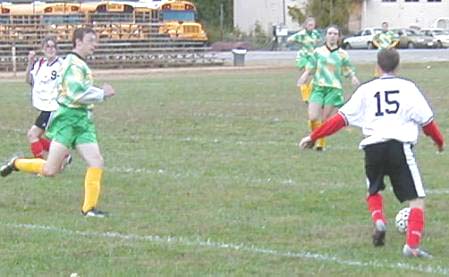 Tyson Price makes a move on goal, against Notre Dame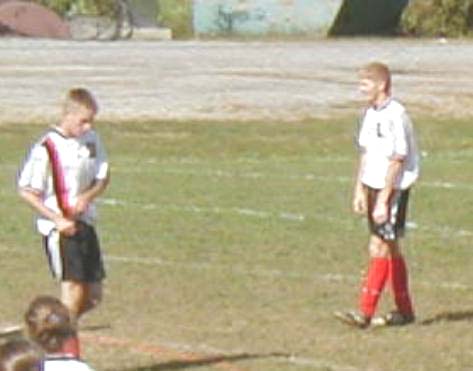 Team Captains (L) Jared Brewer and Tim Parkin (R)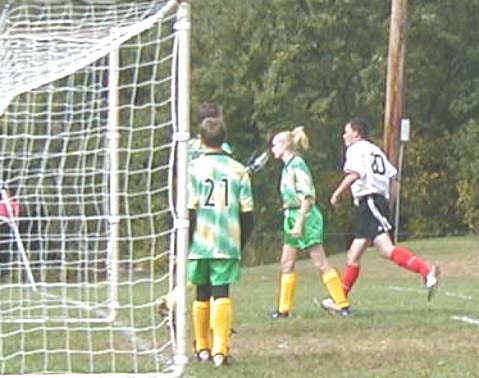 Pat Wildfire puts ball back into play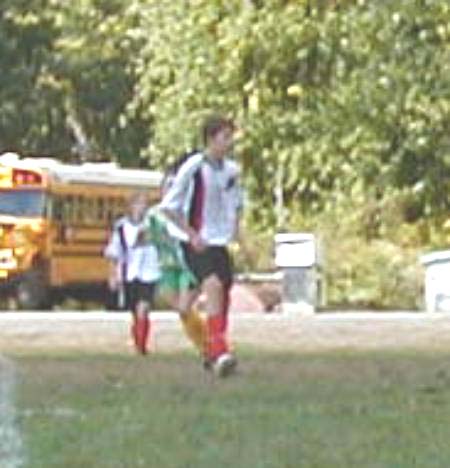 Ryan Bremar makes play on ball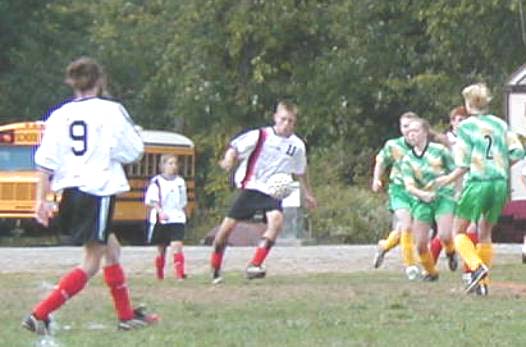 Jared Brewer and Kelly Sampson making a move on the goal