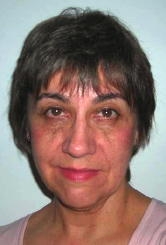 By Alice Hickman

Its Thanksgiving week, 2006. I roll out crusts for applesauce pies, listening to FM 106.5.

Lone Star sings "One more day - One more time".

I remember 9-11, Katrina, loss of coal miners at Tallsmansville and soldiers in the present war. The list goes on.

Little did I know that another tragedy lay only a few hours away.

I've been watching some documentaries this week about Thanksgiving and pilgrims who came to America on the Mayflower from England. A story about their landing at Plymouth Rock.

The survivors of the voyage and hardships of those early winter months continued to give "thanks" to Almighty God for His care, guidance and provisions. They hosted a huge feast with the indigenous people, celebrating the abundant harvest, fish and game.

Those earliest days of thanksgiving were called randomly to give thanks when times had been good. When times had not been so good, they also came together to fast and seek God for forgiveness, correction and guidance to amend any wayward ways.

This mid-week worship and prayer service took place on Thursday.

Historians tell of people, times and events that have influenced what is still our "most American holiday" - Thanksgiving.

Sarah Hales campaigned for an annual national Thanksgiving Day. She published "Godey's Lady's Book" and encouraged women to prepare huge dinners for a domestic holiday, suggesting that fathers be seated at the head of the table. It was believed that this holiday would help unite the whole country and infuse values into society.

Abe Lincoln saw Thanksgiving as a way to bring healing, by focusing away from the war and declared Thanksgiving a national holiday.

Thanksgiving was finally set to always take place on the fourth Thursday in November.

This day has resisted being commercialized. A time of sharing, not buying.

In war times, fighting boys were to always have a hot turkey dinner, to eat or to give away. Some of them gave to local kids and "we felt good about it", reflected an elderly gentlemen with tears in his eyes.

Thanksgiving dinner later became something more. Victorians prepared menus for eloquent meals. Society ladies wanted to do the right thing or at least give that impression. Their saying was "Make a feast - Call the poor".

In our day, football became the new focus of Thanksgiving Day. First by radio and then by television, while mothers cooked and prepared meals in the kitchen.

Thanksgiving Day parades soon became the "kick-off" for Christmas with Santa Claus as the main event. Macys' parade was said to be attracting more people than church was. Something was out of balance.

Thanksgiving is not as religious a day as it once was, but is still a sacred day on our calendar.

This is a short condensed story of Thanksgiving, courtesy of the "History" channel.

I closed this day with prayers for the families of those who lost children and those critically injured after today's school bus accident in Alabama. We wait for updates.

This too we will remember!

One more day - One more time
One more sunset, maybe I'd be satisfied
But then again, I know what it would do
Leave me wishing still, for one more day with you

"I'd hold you every second, say a million I love you's,
That's what I'd do, with one more day with you"

Pause and give thanks. Then think about where your heart is.