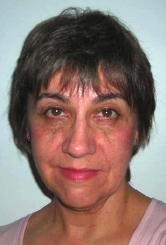 By Alice Hickman

It happened last year as the end of summer was approaching and fall scents were in the air.

My hummingbird feeder hung idle. Four wheelers with weekend riders pass. Husband mows the yard. Sounds of playing children drifted in my window.

Our neighbor dutifully continues working on upgrading and enlarging his home to accommodate his expanding family. Early in the year he had began removing dirt one wheelbarrow at a time. After that one block at a time and the basement walls were soon up. Soon the sons began on their part of the project. Floors went down, walls went up and the roof went on. Work was moving along with the promise of snow with the approaching winter.

One son working on the yard, casually extended his weed eating over to our house to do our trimming. We appreciate our good neighbors.

My friend Kathy leaves a message on my machine to call, ASAP. She desperately needs information that only I can give her. Returning the call I find that she needs directions on how to knot a quilt. A little chit chat pumps up her confidence enough to proceed with her project.

My weekend concluded with a trip to our friendly Wal-Mart. I dutifully made my shopping list after contacting other family members about their needs. Coffee for Sister, kitty food and litter for Auntie, Tums and new house shoes for Hubby. After dropping Mother at her sister's home for their weekly visit, I was on my way.

Life had improved for me. After several weeks in a cast and then more weeks of elevation, my broken bones were healing and hope had been restored for having something near a normal life again. So I rejoiced as I motored through Calhoun and into Roane County, totally enjoying my freedom and redeemed independence.

Awe, Yes! Sunshine and soft breezes restore my stagnant soul.

I see balloons and people sitting on their front steps. The party is about to begin.

As I continued on, suddenly in my rear view mirror I see four speed bikes swiftly approaching. I am alerted by the flashy colors of each bike and riders' apparel and helmets.

"What is this, a Swat Team?" I ask myself. I instantly became more attentive to my driving skills. It was apparent that these bikers had their own agenda and that I and my Taurus were cramping their style. As I considered pulling to the side, I came upon a truck that was moving slower than me, so I figured "hey, now I have an excuse for sensible driving".

Then a straight stretch appeared and the two lead bikers passed us in a flash and I tapped my brake light to say "go for it, I got you covered". As they entered the slight turn and could see ahead, they waved to the other two that the road was clear and they speedily followed suite.

"Oh me, Oh my", I said. "That's the life".

I noticed as they passed that their license looked from another state. (However, I was wearing five year old eye glasses at the time) I silently wished them God speed and continued on my way ready for another adventure.

Rolling along I listened to "Mountain Soul" as Patty Loveless sang 'Two Coats' in her tawny Appalachian flavored voice. As she bellows out 'The boys are back in town' I tap my foot and nod my head and remind myself that there is a time for work and a time for play. We need both to keep our lives in balance.

Shopping was uneventful aside from the fact that the pet products had been moved to a different location and the sewing department wasn't where it used to be. "All this moving things around makes a lot of stress for us that aren't twenty-something anymore", I mutter. Then correcting myself into a more positive mindset, I tell my brain and body to behave accordingly.

I repeatedly pass another woman in the grocery isles, shopping with four adult men who each appear to have some type of disability. One of them tips his hat at me each time we pass. The lady has a loving but somewhat strained expression on her face. At our last pass, I smiled at her and she returned a sweet smile and we each go our own way.

Heading for home my pace had slowed. I open a bottle of lime flavored water, my first sample of alternative drinks, grabbing a paper towel as it fizzes over in my ice filled cup. A quart size bottle for fifty cents, with all the kick that I need today. I was as happy as a coon in a corn patch. "It is the little pleasures in life!"

I pass a home with several pair of blue jean pants hanging over a fence. I wonder if someone doesn't have a clothes dryer or if it is the end of a yard sale. Either way, improvement is going on, I surmise.

Arriving home, I unload my purchases with help from my daughter who was there. I start to leave, but return to say to her, "I'm sorry, I forgot that you were here". "Gee thanks Mom. Now I know how important I am to you."

I continue on my route to find Mother waiting on Auntie's porch with a "don't you know I am tired of waiting on you" expression on her face. I deposit kitty products and make a fast exit.

Home at last. Hot shower. My favorite pillow and another chapter in my current novel as I drift off to sleep.

It was an easy autumn weekend where my heart is.