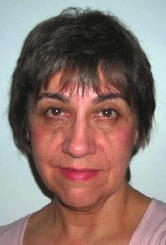 By Alice Hickman
heartpaths@yahoo.com

Nothing is quite as nostalgic as when old friends from years gone by come calling. Especially when I was the hostess and Mom was the recipient of our surprise guests.

Such was the case last Friday. We were standing in the kitchen having finished our lunch except for coffee. The door opens as Bronson invites in Junior and Mary Gainer. He walks over toward Mom and a glimmer of recognition enters her eye. "Do you know me?'' he asked. "Junior?" she replies. They smile and embrace.

I introduce myself and we pull up chairs around the table and conversing begins. The Gainers live in Kansas but had returned to West Virginia to attend their family reunion the following day.

I listened in amazement as Mom's memory clicks in. She is like a walking history book and often I am enlightened as I hear her tell stories that I have never heard before.

Mrs. Gainer and I share this summer's garden produce and home canning stories.

I learn that Junior is a cousin to Garrett whose father was Victor. Al Gainer was Junior's father.

I tell them I had always heard about the "Al Gainer" farm, but didn't know exactly where it was.

They expressed hopes that their children can find a time soon to return to Calhoun, so together they can take them all to the 'old home place' out on or near "Fingerboard".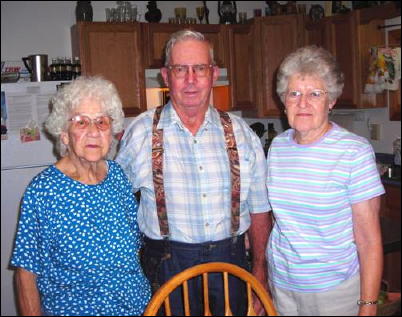 Mae Jennings (Mom, left) Junior and Mary Gainer
More hugs were exchanged, good-byes given and pictures were snapped.
The Gainers exited and we all felt better for a brief encounter with old friends.
And that is where the heart is.