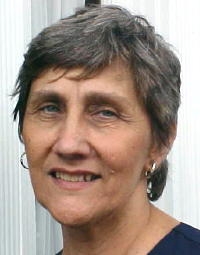 By Ann Richards

What's the best thing about a yard sale? There are various opinions on this subject. Our two-family yard sale has been a success in regard to finances. Being off the main highway, on Rt. 16, to draw in some customers, we submitted an ad in the newspaper and set a sign up at Five Forks. Considering that Nobe must surely be the most remote place from anywhere else in the state of West Virginia, we did do well in sales from our yard sale.

With that, back to the question of what is the best thing about yard sales?

(1) We came up with a few answers. Let's number them.

(2) We made some money. (But not enough to worry about paying taxes.)

(3) We talked to some of our neighbors whom we had not seen for awhile. (This reason was the one that started the question about what is the best thing...)

(4) We had fun.

(5) We discussed the fact that the government is baffled as what to do about how to get their revenue from all these yard sales.

(6) All our clothes came out of the closets to get a good airing out. (This was Bronson's observation.) It only lasts one day! (Another of Bronson's witty statements.)

We stopped with that one and this yard sale today is about to close. Alice said she is shutting it down at one o'clock. I said I will keep my part open until two o'clock.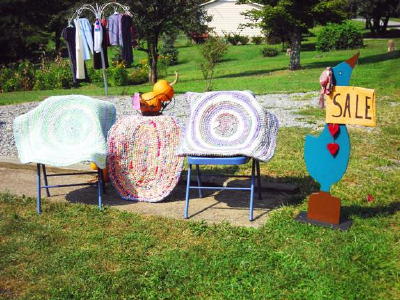 Things have been slow today, hence I am taking a break to write this to you all.
There is actually someone stopping to look at our yard sale! That's all for now. Got to get back out there to talk to our neighbors and maybe make a few more dollars. Just too nosy to stay in here and miss all the fun.
Until next time, this is where the heart is.