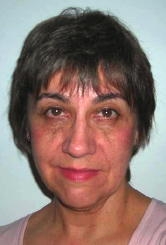 By Alice Hickman

Are you tired of the redneck jokes? Me too!

However, I can't hold out on all you readers any longer. After deliberating about joining the ranks of sub-standard humor, I'll take the plunge and get a little crazy; just because it's Thursday and I pick this day to get stupid.

I am not the author, only the messenger.

HARD DRIVE - Trying to climb a steep, muddy hill with 3 flat tires and pulling a trailer load of fertilizer.

WINDOW - Place in the truck to hang your guns.

FLOPPY - When you run out of Poly grip.

MODEM - How you got rid of your dandelions.

ROM - Delicious when you mix it with Coca Cola.

REBOOT - What you do when the first pair gets covered with barnyard stuff.

MOUSE - Fuzzy, soft thing you stuff in your beer bottle in order to get a free case.

LAN - To borrow as in, "Hey Delbert! LAN me yore truck".

BIT - A wager as in , "I bit you can't spit that watermelon seed across the porch longways.

SPACE BAR - Where aliens and astronauts go when they are thirsty.

SHIFT - What you must do when blue lights come on.

DISC - What you do before you plow, to level the ground.

RAM - Da hydraulic thing that makes da wood-splitter work.

REFRESH - Mix another Jack Daniels and 7.

BROWSER - Bowser's name when you're drunk.

WEB - DUH? should be obvious. What spiders make, tickles yer butt when you gotta go while in the woods.

COMPUTER CHIPS - What you have when your computer has to gooooo! sorta like cow chips.

LOG ON - Making da wood stove hotter.

LOG OFF - Don't add wood.

MEGAHERTZ - When a big log drops on your bare foot in da morning.

FLOPPY DISK - What you get from piling too much wood.

MICROCHIP - What's left in da bag when da chips are gone.

DOT MATRIX - Eino Matrix's wife.

LAPTOP - Where da grandkids sit.

RANDOM ACCESS MEMORY - When you can't remember how much you spent on da new deer rifle when Wifee asks about it.

FONTS - That really cool guy from the show, Happy Days. Now that I have had my moment of transgression into redneck world, I now regress into my former state of redemption.

And that is where the heart is!