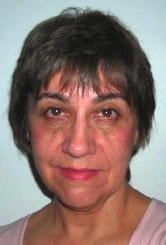 By Alice Hickman
heartpaths@yahoo.com

August 17, 2007 - For me it began last night around dark. Husband and I had retreated to our deck to observe the array of lightning as a storm seemed to be approaching. The raindrops began to pelt on our metal roof and the wind had started to blow, moving a couple chairs around. We changed our position to mid-section area to keep dry.

I was looking southward at lightning flashes and streaks, when the sky appeared to turn orange across a certain section. As my mind focused and I realized that I was actually seeing correctly, I said, "Bronson, did you see the bright orange sky"? It had already begun fading away. "Yes, it is still orange", he replied. To me it was a frightful sight.

Shortly I went inside as the wind and rain continued. Within five minutes, the scanner reported a fire on White Pine with an uncertain location except turn right on the dirt road, immediately before Cherry Fork Church.

Our phone began ringing. A friend was concerned about the Hickman cabin and she was inquiring to find out exactly where it was located. Apparently the fire was on the hill and quite large. She and I knew the family cabin, even though not worth much in material value was priceless with memories. We determined there really was not any way into the area except by ATV or 4-wheel drives. Definitely not fire trucks.

Soon "The fire is out", came over the scanner. We ended our conversation. We decided that it must have been an electrical fire and went to bed.

Morning came. More people called with concern that the family cabin was the location of the fire. No one seemed to know for sure.

Husband and I prepared to go investigate on our ATV. I had my camera in hand, prepared to write what would probably be my last story about our little cabin. We climbed the road up Hickman hill, straddling washed out ditches knee deep, around trees that had fallen across the old road, winding here and there as we made our way back to our destination. I prepared my camera for an expected sad sight. When we came into view, I couldn't believe my eyes. The first thing I saw was the rusty tin roof and I said, "It's still there Bronson".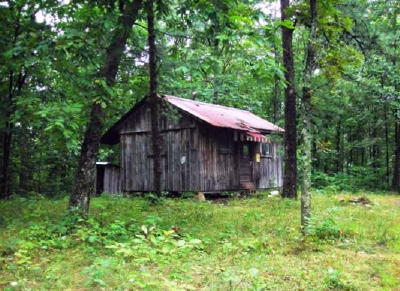 Hickman cabin on Hickman Hill
No folks, it wasn't the Hickman cabin!
After stopping briefly and taking a survey of our old stomping grounds, my blood hound curiosity kicked in and I understood the term "investigative reporter". We can't just go and not track down the subject of the huge fire that had attracted so much attention, but was still a mystery.
I thought and wondered if a plane had possibly crashed somewhere near, recalling the original sight in the dark sky last night. Something had happened!
We started ahead, not having to travel far until our eyes and nose were drawn to the sight over in front of the cabin, separated from view by a few trees. As we approached, we realized that the huge oil tank that had used to sit by the well, was now laying in the midst of broken trees on it's side about 75 to 100 yards away.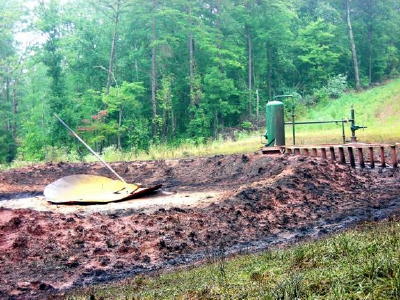 Bottom of oil tank at original location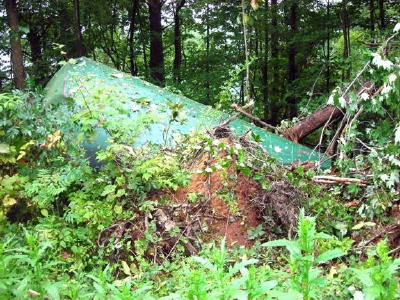 Tank laying in edge of woods beyond well
"My-oh-my", said husband. "No wonder the sky lit up orange as if a nuclear bomb had went off", I said.
We surveyed the location. I took a few pictures of what remains. The scene is of where a large fire took place and lots of oil strewn around the area. The bottom of the tank remained at it original location.
We left the area quickly, in dismay of the damage and destruction on a bolt of lightning!
So, farewell again little cabin. Until we meet again, that is where the heart is!