OPINION AND COMMENT by Bob Weaver

Lead paint has been outlawed in the USA since 1978 because of its unhealthy effect on children.

In the ongoing saga of the US government's unholy marriage with international corporations to "free market" and globalize the economy, we now have Mattel recalling 9 million unsafe toys made in China, after already recalling 1.5 million a few weeks ago, 18.2 million toys globally.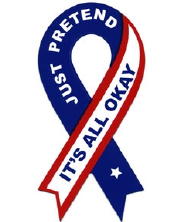 We have been questioning the global market concept for years and its negative effect on the USA.
We are variously told "free market" is the salvation of American business, the economy and the future of the world, or if you don't agree with that, it's too late now to do anything about it.
China, let alone other foreign producers, have been selling unsafe products to the US at ever increasing rates, the Food and Drug Administration admit they only check one percent.
The list is growing, including food products.
Few US citizens have expressed outrage about the dynamic shift, which has cost millions of Americans their jobs and has produced a flood of inferior products available in your local WalMart and retail outlets.
The global market has been the destruction of the great American middle class, a group from which most of us use to proudly proclaim membership, driven by the aspiration of our work-hardened parents to have a decent life.
We're told to enjoy the cheap products, which allows our unadjusted incomes to go further.
Americans seem to be too detached to care, or maybe too uninformed, with hundreds of product warnings barely making the media this year.
From China we've had toothpaste laced with a poisonous antifreeze ingredient, radial tires without the gum strip needed to prevent tread from separating, seafood products injected with a toxin, pet food with wheat gluten and rice protein contaminated with melamine, undetected tainted chicken and unsafe toys.
China has had 23,000 food safety infractions - putting industrial additives in food products.
China tried to make it right. They executed Zhena Xiaoyu, head of the nation's food and drug administration.
In the first four months of 2007, China shipped $95 billion worth of goods to the US, doubling the trade deficit of the prior year.
Last year's U.S. trade deficit with China of $232 billion will be surpassed. America is not selling much, we're buying, buying, buying.
China does more business with Wal-Mart than it does with Canada, Russia or Australia.
A SHORT LIST OF PRODUCT WARNINGS:CHINA
January 2007
Toxic Overalls: Samarra Brothers recalled Chinese-manufactured children's two-piece overall sets because the coatings on the snaps in the overalls and shirt contain excessive amounts of lead, posing a serious risk of lead poisoning and adverse health effects to young children.
Fire Hazard Heaters: Family Dollar Stores recalled 35,000 oscillating ceramic heaters that were found to overheat and smoke, which could pose a fire hazard to consumers.
Bad Wiring In Fans: Holmes Group recalled about 300,000 Chinese-manufactured oscillating tower fans that were found to have bad wiring that creates a fire hazard.
Dangerous Candles: Sally Foster recalled over 46,000 sets of imported Tea Lights candles after it was reported that the candles have a clear, plastic shell that can melt or ignite, posing a fire or burn hazard to consumers.
Dryers With Electrocution Hazard: Metropolis Beauty recalled about 18,000 Travel'N Baby Mini Hair Dryers, which were not equipped with an immersion protection plug to prevent electrocution if the hair dryer falls into water. Electric shock protection devices are required by industry standards for all electric hand-held hair dryers.
Improperly Wired/Flammable Lamps: Hong Ten Trading recalled about 4,000 electric oil lamps that had power cords that were not correctly secured and had no strain relief on their switch housing. The switch housing was also not flame-retardant, which poses a fire hazard.
February 2007
Overheating Remote Controls: Best Buy recalled about 10,000 Isignia DVD Player remotes after it was found that improper battery placement in the remote could result in overheating and present a burn hazard.
Lead Poisoning Hazard: 115,000 Claudia Jublot children's rings, which were sold at Big Lots stores, were recalled because they contained dangerous levels of lead.
Defective Lamps: Currey & Company of Georgia recalled about 2,600 Chinese-manufactured lamps that had defective light sockets, which could pose electrical shock and fire hazards.
Lead Accessories: Kidsite jewelry sets, which were sold at Kmart stores across America, were recalled for containing high levels of lead.
Toxic Jackets: Samara Brothers recalled thousands of its outwear jackets for children because the snap closures on the jackets contained excessive amounts of lead, which poses a lead poisoning hazard.
Lead Bracelets: Imported Chinese bracelets that were sold under the "Ultra Gear" brand were recalled because they contained high levels of lead.
Hazardous Toy Batteries: JAKKS Pacific recalled over 240,000 battery packs for toy vehicles after dozens of reports of the batteries melting or catching fire.
Lead Rings: About 280,000 children's Rachael Rose Kidz rings were recalled after they were found to contain high levels of lead.
March 2007
Breakable Bike Frames: Target's made-in-China Triax PK7 and Vertical PK7 bike frames were recalled after it was found that the frames could break rather easily, injuring anyone unlucky enough to be riding such a bike.
Razor Blades For Kids: Tri Star International recently recalled a made-in-China children's stationary, which contained a dangerous razor blade.
Shocking Extension Cords: Dollar Stop Plus recalled 15-foot extension cords that had undersized wiring, and failed to connect properly at the plug and receptacle ends. This poses fire, shock and electrocution hazards to consumers.
Lead Easels: Discount School Supply recalled Elite about 2,500 5-in-1 Easels after finding that the chalkboard side of the Chinese-manufactured easels contained high levels of lead.
Lead Necklaces: Children's necklaces sold at Accessories Palace were recalled because they contained high levels of lead.
Toxic Paint: Toys R Us recalled over 128,000 Elite Operations toy sets because the paint used by the Chinese manufacturer of the toys contained high levels of lead.
Lead Mood Necklace: About 47,000 children's mood necklace imported from China by Rhode Island Novelty were recalled for containing high levels of lead.
Dangerous Sconces: Home Decorators recalled about 900 Chinese-produced wall sconces, after finding that many were missing back plates, which exposes consumers to live wires and poses a risk of electrical shock to consumers changing the light bulb.
Lead Paint On Baby Toys: Stuffed Fun Balls, which were sold at dollar stores and other discount stores from June 2006 until March 2007, were recalled because the paint used by the Chinese manufacturer of the baby toy contained dangerous levels of lead.
April 2007
Poison Pet Food: Two Chinese companies intentionally exported contaminated pet food ingredients to the United States, killing hundreds of American pets that ate the food.
Unhappy Hanukkah: Aviv Judaica Imports recalled its Chanukah Oil Candles sets after it was found that they can become engulfed in flames and melt the plastic cups holding the candles in place, allowing hot wax to leak out, which poses fire and burn hazards to consumers.
Oil Heater Fire Hazard: Holmes Group recalled about 300,000 of its oil-filled electric heaters after discovering that a poor electrical connection within the Chinese-manufactured heaters could overheat and cause fires.
Flaming Boomboxes: Coby Electronics recalled over 13,000 USB/MP3/CD boomboxes due to electrical problems that could cause them to overheat and catch fire.
Collapsing Baby Seats: Infant Bouncer Seats were recalled by Oeuf LLC after reports the seats' metal frame breaking.
Flammable Baby Clothes: Disney Stores recalled its Baby Einstein Caterpillar Sleepwear and Baby Einstein Duck Sleepwear because of a failure to meet the children's flammability standard, posing a risk of burn injury to children.
Hazardous Candles: McCormick Distilling Company recalled 60,000 Tequila Rose Strawberry Cream candle sets after finding that the martini glass containing the gel candle can break while the candle is burning, posing fire and burn hazards to consumers.
Lead Bracelets: A&A Global Industries issued a recall for about 4 million of its Children's Groovy Grabber Bracelets, which were painted with paint that is harmful.
May 2007
Fish: It is believed that imported Chinese monkfish was actually deadly puffer fish, a labeling disaster that lead to the hospitalization of at least one person in America.
Jewelry: Tween Brands Inc. of New York recalled a set of Chinese-manufactured metal jewelry for children that jewelry contained high levels of lead, which can cause adverse health effects and is toxic if ingested by young children.
Toxic Drums: The Boyds Collection of Pennsylvania recalled its "Eli's Small Drums and Liberty's Large Drums" when it was found that the paint used by its Chinese manufacturer contained dangerous levels of lead.
Children's Rings: Cardinal Distributing Company of Maryland recalled its "Children's Turquoise Rings" for containing dangerous levels of lead.
Jewelry: Spandrel Sales and Marketing of Arizona recalled 200,000 children's necklaces, bracelets and rings because they contained dangerous levels of lead.
Collapsing Stools: Cracker Barrel Old Country Store recalled over 2,000 Chinese-manufactured kitchen stools, which had been found to unexpectedly collapse during use.
Lead Bamboo: Anima Bamboo Collection Games, manufactured by HaPe International Ltd., of Ningbo, China, were recalled when the toys in game sets were found to contain lead paint.
Hazardous Grills: Grills produced in China by Sagittarius Sporting Goods were recalled after many were found to be missing a hose that connects the grill manifold to its side burner, posing a risk of fires and burn injuries to customers.
Toxic Jesus Fish: Oriental Trading Company of Nebraska recalled over 130,000 religious fish necklaces for children, which had been found to contain high levels of lead.
Hazardous Candles: Vivre Royal was forced to recall a set of Chinese-produced candles when it came to light that their exterior coating and decorations were highly flammable.
June 2007
Kerosene Eyeballs: Gemmy Industries recalled several hundred plastic "Floating Eyeballs" because they contained kerosene, which if broken, presents a chemical hazard to children.
Deadly Tires: Tire importer Foreign Tire Sales, based in Union, N.J., recalled as many as 450,000 tires after it was reported that the treads on light-truck radials manufactured by Hangzhou Zhongce Rubber Co. in Hangzhou, China, were shoddily manufactured and could separate. Several traffic deaths have been blamed on such tires.
Tainted Seafood: The FDA detained imports of three types of Chinese fish — catfish, basa and dace — as well as shrimp and eel after repeated testing turned up contamination with drugs unapproved in the United States for use in farmed seafood.
Toxic Thomas the Tank Engine Toys: American toy company RC2 was forced to recall a series of wooden toys based on the popular children's show after it was revealed that they were painted with dangerously toxic paint.
Lead Earrings/Accessories/Silver Stud Earring Sets: Jewelry for kids that was sold in Kmart stores across America, were recalled after being found to contain dangerous levels of lead.
Deadly Cribs: American company Simplicity Inc. recently found that the directions for its made-in-China Nursery-In-A-Box crib had been improperly produced. If followed, the Chinese-made directions could cause the crip to come apart and trap/injure babies.
Poisonous Toothpaste: The FDA recently found that several low-priced toothpastes imported from China contained diethylene glycol, which poisons the liver and kidneys and depresses the central nervous system.
Lead Necklaces: Geocentral's Butterfly Necklaces for kids were recalled when it was found that the metal clasps on the necklaces contained dangerous levels of lead.
Unexpected Shattering: Pier 1 Imports recalled over 200,000 Chinese-made glassware pieces after it was found that they can crack or break unexpectedly, posing a laceration hazard to consumers.
Collapsing Recliners: Rockingham Deluxe Lounge Chairs, imported from China by Rockingham Deluxe Lounge Chairs, were recalled because the chairs can collapse or fall backward due to faulty support brackets or weak frames, posing fall and severe laceration hazards to consumers.
July 2007
Dangerous Crappy Hammocks: A free-standing hammock manufactured by the Chinese company Danlong Industries has been found to break quite easily, sending anyone unlucky enough to be resting in the hammock to the ground. Several people have reported injuries.
Lead Jewelry: Future Industries of New Jersey recalled their "Essentials for Kids" jewelry product line after the Chinese-manufactured jewelry was found to contain dangerous levels of lead.
More recent lists include dozens of food items and millions of toys.
What, me worry? Read: 8-11-2007 FALLING THROUGH THE OUTHOUSE FLOOR - Can We Not Grow Our Own Food?