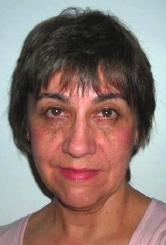 By Alice Hickman

July 7, 2007

I returned home and stood gazing out the window, reliving the experience from the previous hour. Old friends, new friends and some I didn't even know. When people assemble together for sacred occasions, something special happens and all become one for a brief moment. I found myself humming an old hymnal and then realized that the words that accompanied the tune were very appropriate for today's special occasion.

"Blest be the tie that binds, Our hearts in Christian love; The fellowship of kindred minds, Is like to that above"

It was a sweet spirit in the sanctuary as friends and relatives gathered together to share and celebrate the wedding ceremony of Bubby and Robyn.

Mother and I were ushered in to sit with the groom's family and friends. Husband followed and joined us. Greetings were made and a few introductions were happening among others around us. That was when I got a clue that the gentleman seated in front of us may have been a friend and neighbor of my husbands' from boyhood. Upon questioning brother of the groom, it was confirmed and both exchanged greetings. The friend repeated my husband's name twice, loud and clear as if trying to express his disbelief. "You sure have changed", he said. "You sure have changed too", husband replied.

Minutes away from starting time, things began to settle and piano music continued to float through the air.

All assembled in their proper places. The bridegroom and his groomsmen entered in fine attire. The little ones made their way down the isle, followed by lovely flower girls and bride's maids who laid red roses and yellow roses in the vacant seat that would have belonged to the mother of the bride. Red roses were her favorite. Yellow ones appealed more to the bride. The father gave his daughter to the groom; emphasizing the symbolic importance of the roses and their desire to feel the mother's presence at her daughter's wedding.

There were tears. There were smiles. There was much love in the air.

"When we asunder part, It gives us inward pain; But we shall still be joined in heart, And hope to meet again"

The glowing bride smiled into the face of her groom adoringly. Vows were repeated. The preacher presented the newly married couple and applause arose from all those witnessing.

Yes indeed, It was a lovely wedding!

Blest be the tie that binds, Our hearts in Christian love…

And that is where the heart is.