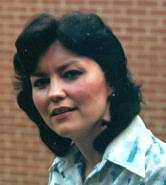 By Teresa Starcher
For all of us who tend to dwell from time to time about "how thing used to be" surely at some point we remember going to Sunday school as a child, camp meeting or revival at the community church. The little white churches by the side of the road that now are mostly abandon, where at one time or another filled to capacity.
Yes, I remember seeing rough calloused hands carefully turning the pages of old worn prayer books and hymnals as their tired, but well scrubbed faces seemed to glow when turned upward in praise.These people worked so very hard and always seemed to be grateful for all that they had. My father was a farmer and his favorite song was 'I Can Do Nothing Alone'.
I wrote the following poem about the church on Little Creek because of stories that I had been told through the years yet I also hope to have captured the nuance of each and every little country church.
Hollows and the Hills
Sing His praises from the hollows to the hill
Ring along the valley as the song of whippoorwills
Blessed saints though local ink varied voices merge
Resonate from white washed planks of simple country church
Resting on the Lord's Day from toil upon the land
Take respite to worship just as he gave command
Women clad in silk or gingham as men in suites or coveralls
All are equal one the same as they sit amid these walls
Each and every neighbor from these hollows and these hills
Come together side by side till each long plank bench fills
Nighttime at the meetinghouse brought such a glorious sight
All directions like giant fireflies folks walk by lantern light
Inside the fiery service belies the coal-oil lamps soft glow
As the preacher stokes the spirit fires withal the blessings grow
Till one saint hugged the pipe of the hot potbelly stove
A miracle for he never even singed his clothes
Some ran around the entire church others dancing in the a isle
They shouted praise, laughed, cried, clapped or whatever was their style
Grandma stomped upon her glasses, we thought sure would have to patch
When her praising was all over, they didn't have a scratch
Another ran all through the crowd vie the backs of the plank bench
Again miraculous because their width be scant above an inch
Though so many years ago I can't help but yearn for still
When we all came for worship from the hollows and the hills