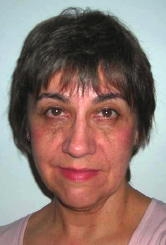 By Alice Hickman

Just when I was considering retiring from Where The Heart Is, one loyal fan (perhaps my only one) wrote pleading for more stories. Well, there is no featured story rolling off my fingers this morning, but as my mind is exploring around for something to write about, I will bring my "fabulous world-wide audience" up to date on what has been going on in my little world.

Nobe is bustling these days. The usual habitat summer activity such as wildlife. I am speaking about animals of course. Our farm pond is attracting many species, maybe because of the dry weather. Bird population seems to be growing. At least trying to, but with the latest feline addition of our neighbor named "Scooter", new birthings in the underbrush are having a run for their money. Scooter's latest catches include baby robins and a baby rabbit. He is becoming less popular in spite of his adorable markings on his coat of beautiful hair. We hope this week's little trip to our local "vet" will make him a wee bit less adventurous and frisky.

Then we had a "horse rescue" last week. In our meadow where one neighbor pastures their horses part time, the white and brown paint had a little mishap when he rolled, slipped or otherwise maneuvered into a small gully and ended up wrapped around a tree holding him by the belly with all fours hanging downhill. This left him in an embarrassing position, which became more so as he continued his efforts to upright himself. He became more entangled with multiflora roses and vines. Soon exhausted he lay motionless to the eyes of our two young lads, Darren and Levi. They spotted him laying in the high weeds at the edge of the woods and immediately summoned help. We were fearful that the fate of the beautiful horse was doomed. Not knowing his condition or how to approach him, we stayed away.

Well, the conclusion to this story is that his owners were summoned and we all scurried about finding rakes, hedge clippers and finally a saw to cut the young tree down. Once being freed and after appropriate thanks and appreciation to his concerned audience, he gladly kicked up his heels and left the scene, descending into the deep woods.

My niece, Lou Anna who was visiting at the time, declared that this rescue was worthy of a feature on national geographic shows about animal rescues. Unfortunately, we were so busy that it never occurred to anyone to get footage to submit.

It seems that the paint had been taken out that afternoon for a bath and some sprucing up and apparently the shampoo had left him quite energetic, engaging in rolling on his back and kicking up his heals in the meadow after he returned. We surmise that in his antics that he got too near the edge of the bank and slid into the entrapment. A picture would have been a nice addition, but to spare his dignity as much as possible we are withholding his picture and name.

Chapel Baptist Church held a community dinner last Saturday and many came to enjoy the delightfully tasty menu as well as string instruments being played with voices lifted in harmony. The younger crowd (and some not-so-young) enjoyed games of sack races, water balloon tossing and water melon eating contests. The oldest in attendance was a lady of 89 years and the youngest was a little lady less than a week old.

We have been entertained lately, (or should I say mortified) by 4-wheelers that seem to love the little straight that runs in front of our house. Loud and traumatizing are the only two words that I can think of to describe the feelings that seem to paralyze me as the riders go back and forth on two wheels instead of four. They seem to have no fear. I contemplate on naming this stretch the "new" Hickman straight. Seems the locals like to pretend that it is a drag strip.

Back to the wildlife, a gray fox has recently been spotted coming in to our ponds. We wonder if this is to find drinking water or maybe to stalk other animals who come in for drinking. We seem to have a regular caravan of traveling pets and wildlife stopping by for a lap or two. Day visits as well as night travelers.

Otherwise about the neighborhood, a few homes have had "for sale" signs posted recently. Gardeners are busy. Farm tractors are traveling around. The sound of sawing and hammering indicates that many home improvements are in the making. The first hay crops on the ridge appeared to be good.

Long time residents of Nobe, Lynn and Nina Whipkey recently enjoyed the visit of their family, Garrell and Molly Whipkey from Washington State. We have come to expect the big motor home to come rolling out Nobe Road every summer as the family gathers in. Mr. Whipkey is probably the oldest native resident of Nobe at this time. It was good to see him strolling cane in hand along the road near his home as I motored by last week.

I will miss Henry this summer. We become accustomed over the past two summers to surprisingly opening our door several times to find a bag of tomatoes, cucumbers or some other treat that had been left on our porch by some silent caller. There may have been more than one kind person that dropped off fresh vegetables. Other good neighbors have shared produce with us or mom. Needless to say, we were very appreciative since we had health issues for the past two years and could not plant a garden. This year I am thrilled to work in the ground again and have been experimenting with mulching. This gardening method is fully endorsed by well known gardener and author, Ruth Stout.

Well, hubby and I are looking forward to a few days away soon. It has been a while! Our only dilemma is whether to travel and see a lot of sights and scenery, such as Niagara Falls and all the glorious mountains of New York, to go to the beach or to Ohio Amish country.

Due to our lack of energy and stamina these days, the beach is sounding better and better each day. Just lay back, relax, soak up some sun, read, walk in the sand, visit the pier, shop, shop and shop. Husband says we don't need to shop, because we have too much s-t-u-f-f now. We will keep deliberating and make a final decision about our destination soon.

Since there is no time to proof read and make proper language corrections, I will just hope that my English is acceptable this morning. Even in all my best efforts, I usually flubby-dub!

And that's the way it is, from my heart to yours.