By Dianne Weaver

State Superintendent of Schools Steve Paine says WV students must prepare themselves for a globalized world and become 21st Century learners.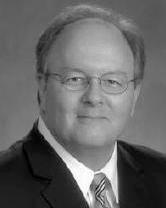 Paine (left) participated in a multi-state conference in Charleston, saying WV must surpass the NCLB standards that guide elementary and secondary education.
"West Virginia teachers are primed to introduce new skills that students need to thrive in today's global society," said Barbara Michelman, director of communications for the Partnership for 21st Century Skills.
Paine, after traveling to China, said virtually all Chinese students are learning English, but only 24,000 USA students are studying Chinese.
Considering that China is expected to be a major economic engine, Paine is promoting the teaching of Chinese in state schools.
He has embraced the concepts in Thomas Friedman's book "The World is Flat," which advocates preparing students for a globalized market.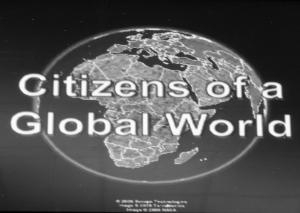 A video used by the WV Department of Education to inform teachers and parents, is titled "Citizens of a Global World," a model for the future of education in the Mountain State.
Starting next year in West Virginia, school-age children will be taught and tested using new standards, which are more rigorous and worldly, Paine said.
Critics of the plan say initially that more West Virginia students will fail to meet No Child Left Behind benchmarks for achievement.
"So be it," Paine said. "We have to raise the bar."
"We need to create (global) kinds of learners," Paine said.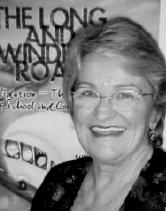 Challenge WV coordinator Linda Martin (right) asked "Whatever happened to giving children a broad-based education toward becoming critical thinkers?"
"This sounds like corporate education, destructive to a democratic society." she said.
Martin has said "A global citizen is a citizen of nowhere."
"It surely is the destruction of a system based on community life and values. Not only going is place-based education, but more control is being surrendered to government and bureaucrats," she said.
Martin contends an economies of scale model, which is being used by WV officials to consolidate schools, will surely devalue the life of millions of people, mostly in rural areas.
"Merging, centralizing, consolidating and globalizing are economic movements that destroy communities, our schools and institutions that we value as Americans," Martin said.