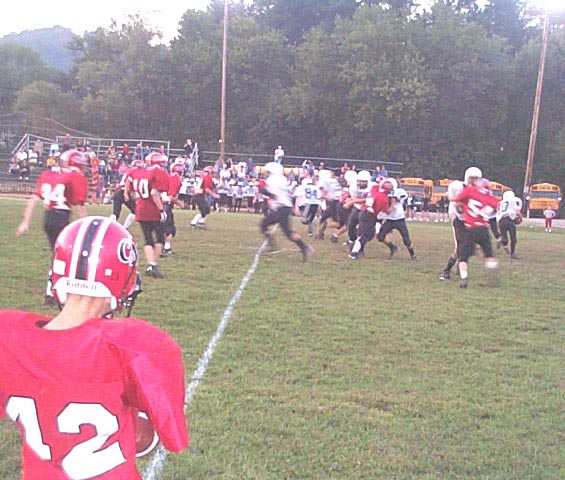 Rapid paced game
Brandon Bunner's "road runner" legs took him across the magic line five times last night at Wayne Underwood Field. The Middle School player broke several times to make long distance runs.
Jason Cunningham scored a touchdown during the fast-paced game against Doddridge County, taking the win 40-6. It was the Middle School's first game of the season.
Middle School coach Ritchie Welch said it was a challenge last night with only 12 players. "They had to stay in shape and not get hurt," he said.
"They gave a 100%. I was thrilled," he continued.
The teams next game is at Spencer next Thursday, September 7 at 7 p.m.
TONIGHT, with two wins under their belt, the Calhoun Red Devils will meet Doddridge away for a challenging game. Doddridge was defeated last week by Wirt. Large numbers of Calhoun residents are expected to travel to West Union.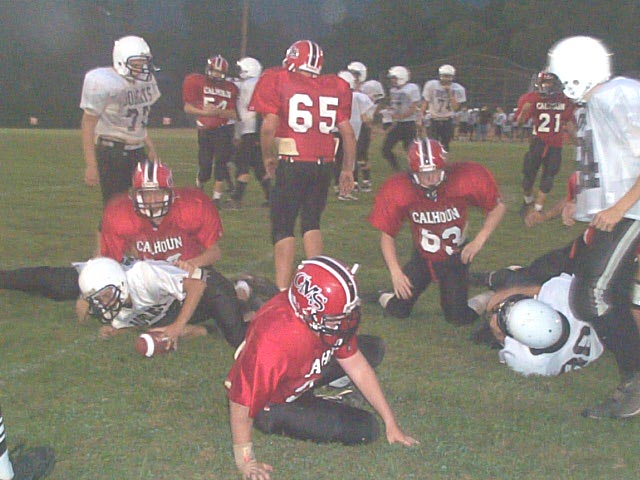 Doddridge is downed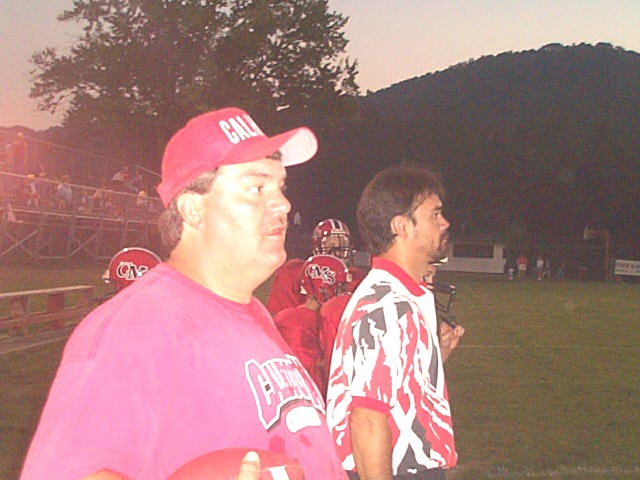 The coaches seem tense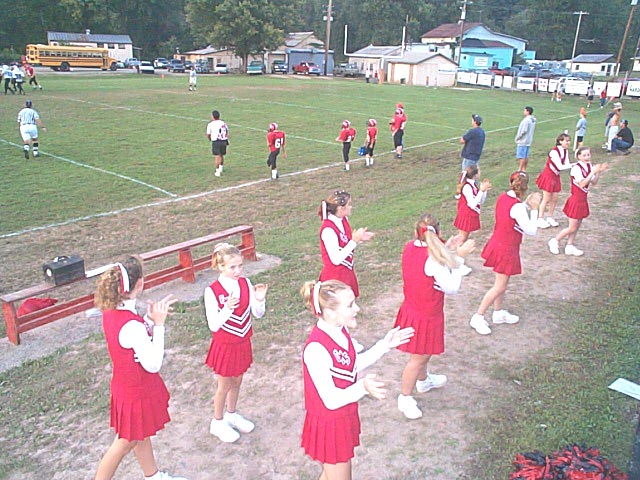 Cheering them on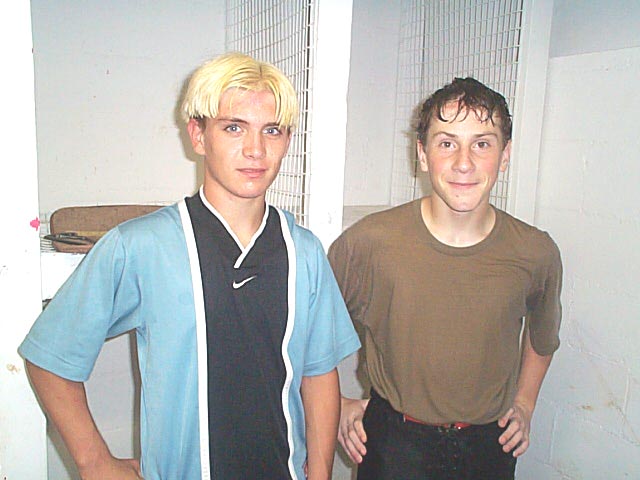 Bunner (L) and Cunningham (R) score