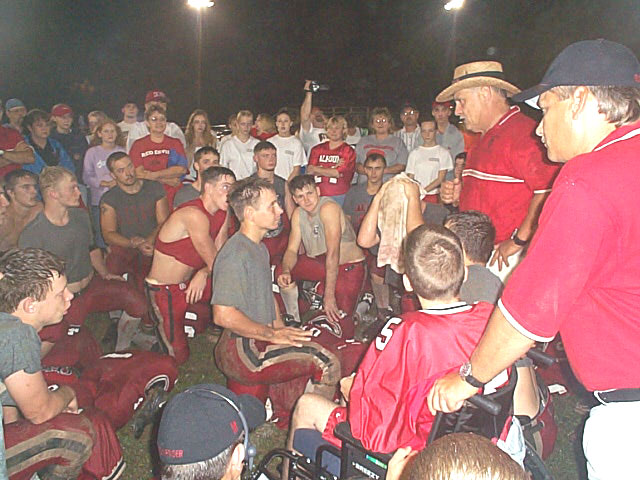 Coach Stewart expresses appreciation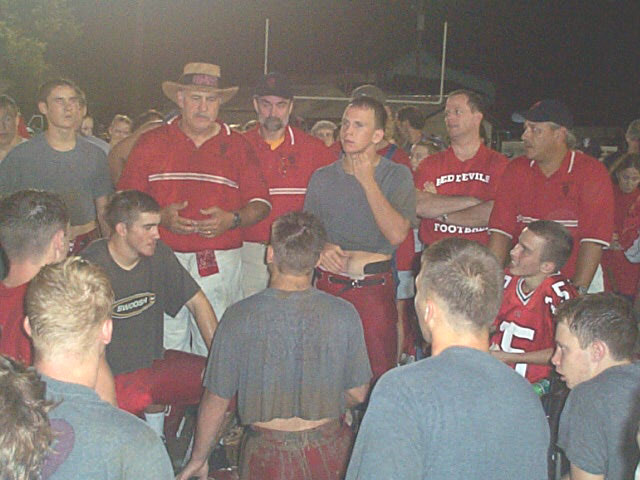 Stewart talks about next weeks game
The Calhoun High Red Devils thumped Ritchie County last night 44-0, setting the stage for a winning season. Coach Buck Stewart said last night's win was essential to move the team ahead. "I'm proud of these guys," he said, during the post game huddle. He was elated, along with the players, parents and fans.
Fans sat through a pouring shower during the first quarter, cheering, clapping and screaming. "The excitement was just like the old days," said an old time football player.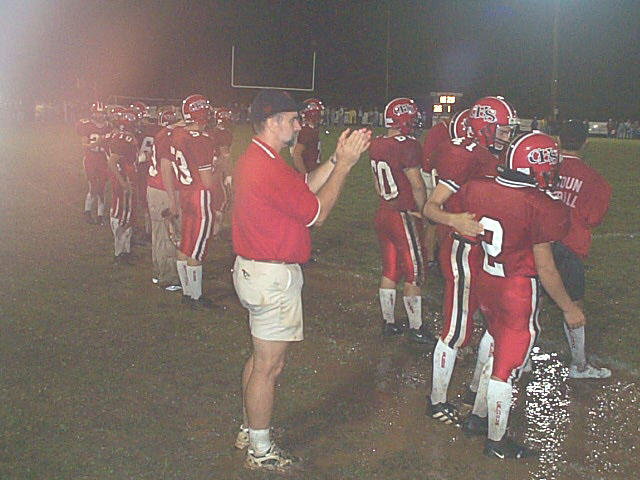 Wayne Underwood Field got really soggy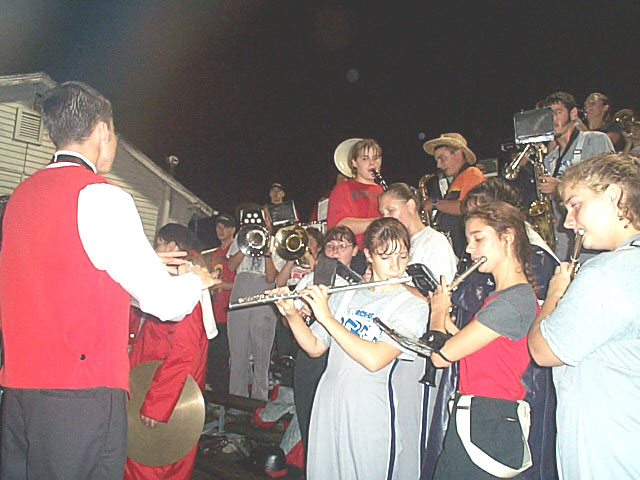 Red Devils Band Performs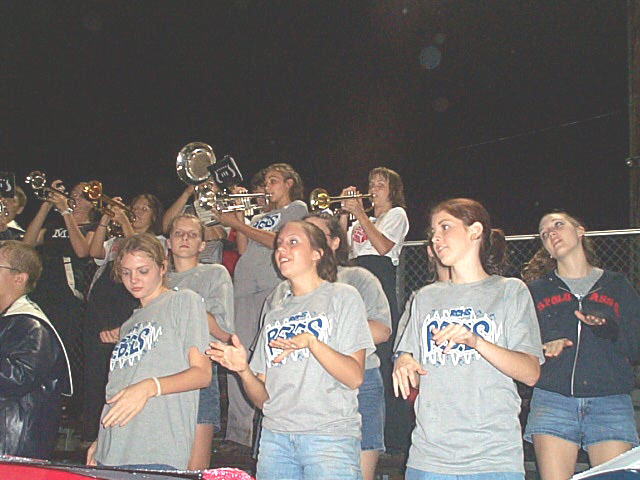 The roaring excitment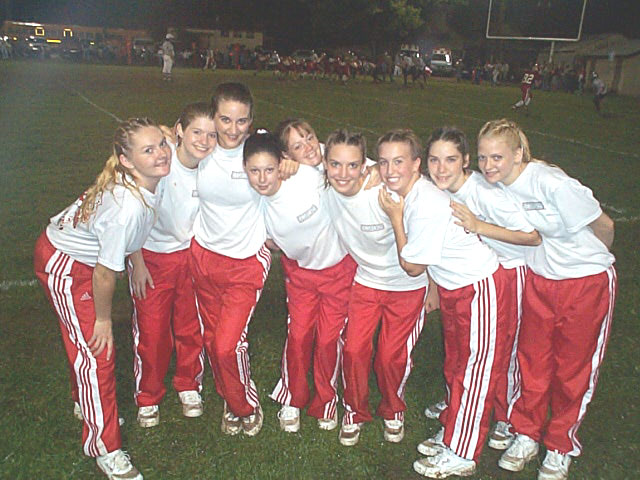 Cheerleaders pose for HH camera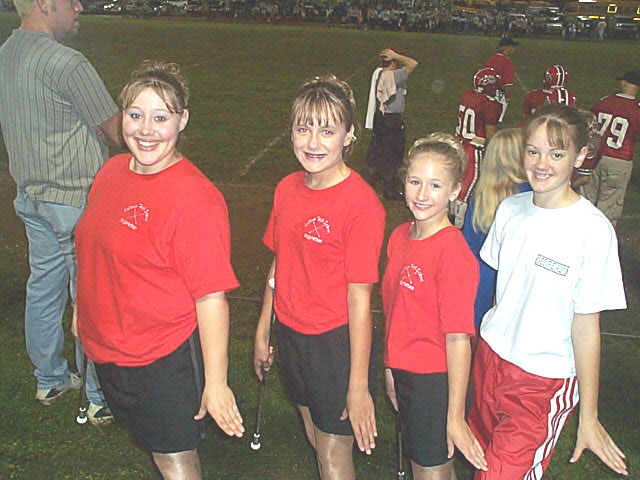 The Red Devil Band now has majorettes, the first time since the 1970's. Left to Right: Captain Becky Swisher, Amanda Richards, Casey Westfall and Heather Weaver.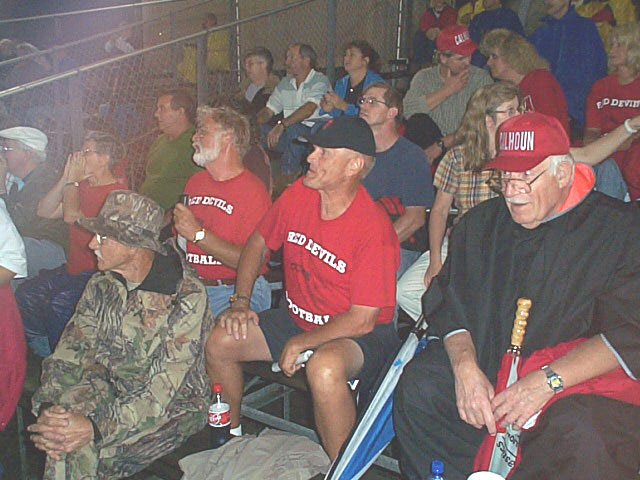 The Ol' Timers return to cheer on the Devils
MORE to come on the game.