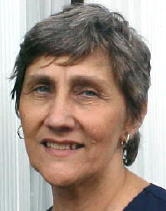 By Ann Richards

It was a cold, snowy evening as we drove to the West Virginia University's College of Creative Arts on February 17, 2007. My oldest son, Tim, had invited me to see Pittsburgh's Symphony Orchestra. He is the piano technician at the college and had spent the day getting the grand piano ready for the evening's performance.

Arriving at the college, we soon forgot about the weather outside. Our seats were reserved and the view of the orchestra was good. The dimly lighted concert hall was full as the concert began.

Peter Oundjian was the conductor. He was born in Toronto, Canada, educated in England and completed his violin training at the Juilliard School in New York.

Yefim Bronfman, the talented pianist, was born in Tashkent, Soviet Union. He immigrated to Israel and became an American citizen in July 1989.

The concert included Rainbow Body by Pittsburgh Symphony Orchestra composer, Christopher Theofanidis, Ludwig Van Beethoven's Orchestra Concerto No. 1 in C major for Piano and Gustav Mahler's Symphony No. 1 in D major.

Mahler's composition was entitled Blumine (Blossoms), a beautiful movement about the awakening of nature after a long winter's sleep. The music tells a story and paints a picture. One could almost see the rustic landscape of the meadow at sunrise and hear the sound of birds returning for the summer.

The talented orchestra members were as enjoyable to watch as they were to hear while the bows stroked the violins and other stringed instruments in unison. Pianist Bronfman's performance was superb.

Hearing classical music at home is quite different than attending a concert and actually seeing professional musicians perform. It was an enriching experience. Anyone wishing to learn more can do so at www.pittsburghsymphony.org.

Upcoming events are Marvin's Broadway Here and Now, Oct. 3, 2007, 8 p.m., Anne Martindale Williams Cello Concerto, December 6, 2007, 8 p.m. and Sarah Chang will perform Vivaldi's masterpiece,The Four Seasons on February 11, 2008, 8 p.m.

West Virginia University has much to offer to anyone wishing some variety in musical enjoyment. We should be proud of our state's School of Music and Creative Arts.