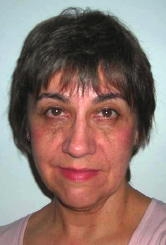 By Alice Hickman

Levi, our four year old grandson lay on our sofa very quiet and deep in thought, after a morning of playing with his monster trucks around Papa's pool table.

"I love Mommy with all my heart", he suddenly told me.

"I love Mommy with all my heart too", I answered.

"No you don't" he retorted. "You don't have a heart".

"yes I do", I insisted as I lay my hand across my chest. Its right here". "Where's your heart", I asked.

"In my knee", he answered as he grabbed his bent leg.

When I began laughing he added that his whole body was full of his heart.

A few weeks ago, Levi was supposed to come spend the day with us. He was reluctant and told his mother that he wanted to go to Mama and Papa Walkers. When Mommy inquired "Why", Levi said, "because Papa Hickman don't beat on me any more. He's getting old and grunchy".

From the mouths of babes.