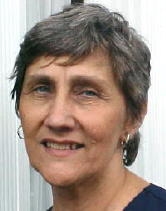 By Ann Richards

Recently, someone said it again. Ann, you're a good woman.

How many times someone has said this to me I cannot remember. But this time I realized this expression has come up again and again. Why, I wondered, did I not feel complimented?

After pondering about this for a couple of days, I have come to a conclusion. It is flattery. It masks the true reason of the person who is speaking. He, for one reason or another, is not able to express the real reason for brushing me off. You see, the most recent compliment came from someone who couldn't think of a nicer way to say," I don't want to see you again". A man to be specific. A real nice man. A man I really respect. A man who is too good to be true.

I, being single, would rather not be single. And, as with any other holiday, Valentine's day can make one really depressed if one doesn't have a lover to say "I love you".

So, being already in a frump, I decided to go ahead and sink into the pit of self pity. Why pretend to be happy on Valentine's day when I'm miserable?

The more I thought about it, the more I convinced myself that the reason I would rather be a HAPPY woman than a GOOD woman is that a good woman doesn't have any fun. It doesn't make me feel better to tell me that I am a good woman. What good does it do to be a good woman if you can't get a good man? I say a good man as opposed to less than good men.

Upon further reflection, I began to remember that in my own experience, more often than not, the reason I got dumped was because of interference from a "not so good woman". In the most recent budding romance, of which I have spoken, I got knocked on my butt. There I was, sitting in the dust, wondering what had happened. In comparison, I stand head and shoulders above her in character, but I was still left in total shock sitting on my emotional backside, wondering how it happened so quickly.

I was hoping for a valentine this year, but I suppose she will get the valentine instead of me.

All this has me considering what to do about this dilemma. Should I join the ranks of the not so good women?

In his attempt to cushion the blow for me, my almost boyfriend told me that I am a good woman and he couldn't understand why I don't have a man already, anyway. I said that I must be too picky and that he should take that as a compliment.

In conclusion to this sad valentine's story, I want to make it official that I believe the answer to his insightful wonderment about me being single, is that I, being a good woman have no man because of the not so good woman. And I remain in stunned dismay of her feminine charms to which he is rendered helpless, poor soul.

Sometimes the heart gets broken. Right now, for me that is "Where The Heart Is." But, for all you loveless lovers out there, I wish you a Lovely Valentine's Day from A Good Woman.