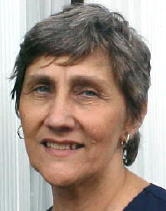 By Ann Richards

Narratives from Nobe

It's Saturday. Off to town before the bank closes. After that, when we get back home, we can read, watch TV or work on the crafts. Gone are the days of taking care of the animals, keeping the wood fires burning and getting it all done before dark.

Now, it seems that deciding what to eat for breakfast is a big decision. Every magazine and every channel has something to say about our diet and the latest news about what to eat or not to eat. I pay no attention to any of it. Eat when I am hungry is my way of doing the diet thing.

Humm? I think. Fruit? Eggs and bacon, with toast? How about a tasteless bowl of oatmeal?

Now, with TV, we find ourselves watching senseless, tactless half-hour comedies with profane vocabulary, or more about forensic science, or more about animals tearing each other apart on the Animal Planet or the National Geographic channel. If that bores you, there is plenty more of the same on other channels. Why did I stay up last night watching this? I ask myself. I could have been getting some rest!

Today will be more of the same unless I find something to do besides watching the tube.

So, I have surveyed my bookcase and found it wanting. Since this is Saturday, no use thinking about going to the library.

I will get out my scissors and cloth and cut up some old sheets and make them into a rug for the floor.

Never am I satisfied. I must be very bored because I have been thinking of cutting the grass and that is hard work with the old push mower! Gardening? The thought makes me tired.

Such are the short days and long nights of winter while we wait for the long lazy days of summer when we can sweat and find another good reason to do nothing.

This is about all that's going on here at Nobe that I know of. I have no desire to visit anyone nor am I inspired to write anything at all. But, for the sake of our column, I felt that an effort is required.

Now, I can curl up in my easy chair and watch some more TV!