Targeted for closure: rural school in Wilsonburg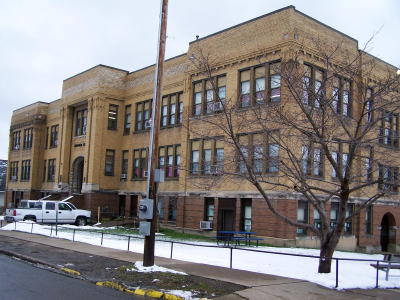 Targeted for closure: neighborhood school in Northview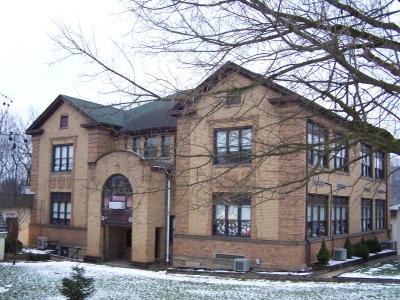 Targeted for closure: neighborhood school in Bridgeport - Simpson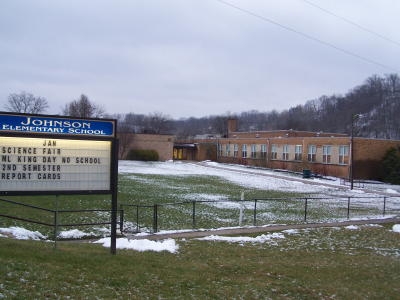 Targeted for closure: neighborhood school in Bridgeport - Johnson
- Hur Herald Photos
By Bob Weaver
More Harrison County students are facing being uprooted and bused to consolidated schools, with more than 100 elementary schools in West Virginia facing the same fate.
At least 20 community schools have already been closed and consolidated since 1975, with more pending.
Harrison officials are connecting the passage of a $34 million school bond to the closure and consolidation of at least four elementary schools, following recommendations by their architectural firm.
Voters are being asked to approve the bond which has numerous projects and perks, including the construction of a large elementary school at CharlesPointe, a new $1 billion master-planned community in Bridgeport.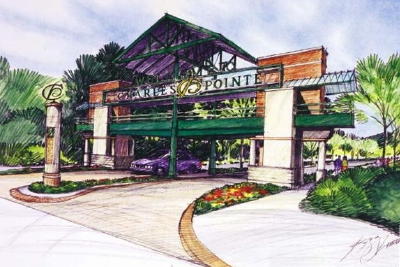 CharlesPointe, Harrison County's billion dollar
master-community project courting consolidated school
Opponents describe it as "a wealthy gated-community," the school site is donated by the developer.
CharlesPointe is touted as an economic development engine with a mix of commercial and housing projects, their ad says "A place where children will get to know each other and families will put down roots for generations to come."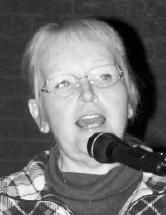 Clarksburg's vice mayor Margaret Bailey (left), thumping the podium, told board members "We have communities and neighborhoods in Clarksburg, not housing projects and developments," referring to CharlesPointe.
Bailey recalled the closing of Morgan school in the Stealey section of Clarksburg, once one of the area's best performing schools, where hundreds of kids came out of hundreds of houses and walked or rode bikes down the street to the highly-acclaimed school. A parent told the board, The community "has gone down bad" without its school, students are now being bussed.
CharlesPointe is described as the first totally planned community in WV, and is located on 2000 acres off I-79. It is partially being built by Tax Increment Financing, a controversial tax-break system new to West Virginia.
Under the proposal, Johnson and Simpson community schools in Bridgeport, would be closed to create the $22 million CharlesPointe school serving those 1000 elementary students. The massive project calls for at least 1000 housing units to be built, which could skyrocket the pupil base.
SMALL SCHOOLS GET TARGETED
A study by the National Rural Trust found little logic in WV's targeting of hundreds of community-based schools for closure and consolidation. Members of Harrison County's board indicated they believe studies that say rural and poor schools are targeted, and that research saying students in small schools do better.
In WV, despite consistent denial, the state's School Building Authority has used "economies of scale" to eliminate community schools which has placed thousands of students as young as four on bus rides of one-and-one-half hours each way.
Also on the proposed Harrison closure-consolidation list is rural Wilsonburg with 175 students and North View with 300 students. North View is a well-established Clarksburg community where many students still walk and ride bikes.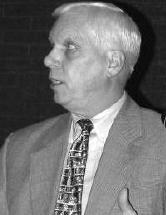 Residents of both schools have been outraged by the proposed closures. School superintendent Dr. Carl Friebel (right) said "We found little love," at the hearings. "What's important is not the size of the school, but the teachers in the classroom," he said.
Challenge WV fellow Paul Hamrick said "I'm amazed about the gap between what the board's study says are needs and what the public believes."
Board vice-president Sally Cann said "We have been listening very carefully and have heard what the communities are saying."
Challenge's Hamrick, questioning why efficient, effective community schools in poor, rural neighborhoods are schools that are always closed, said "It surely must be they lack the political clout to contest policy decisions. They seem to be easier targets, despite the research, despite the logic."
Parents, appearing at a public hearing at Robert C. Byrd High School, complained about misplaced needs in the proposed bond, saying many wash basins at the new Nutter Fort school don't work. Parents said Lumberport Elementary has only four commodes each for male and female students for a student population of 320 students.
A parent accused the board of "pandering for passage," citing the placement of $600,000 to $700,000 on the bond for AstroTurf on a football field.
"We need basic resources, not just beautiful big buildings," said Harrison teacher Karen Renzella.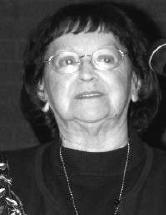 Retired Norwood teacher Willa Jean Frazier (left) said "Small schools bring a closeness to teachers, students and the community. It is here they learn the love of fellowship." Norwood is on the closure list.
"Every community needs a school to hold it together," she concluded.
Challenge fellow Paul Hamrick, speaking at a public hearing in Bridgeport, quoted a Rural Trust Policy report on facilities, which in part says "Without quality facilities, supported by thoughtful policies and funding, thousands of children will continue to have their educational destiny determined by geography, rather than their knowledge, talent and skills."
The Harrison board could be re-thinking some of their bricks-and-mortar proposals and consolidation plans.