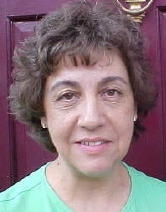 By Alice Hickman

"Every other day I get a letter from someone I never heard of before", she said.

And so it has been for 40+ years.

Mail. Mail. Mail.

Mail from White House Presidents with family pictures of course, congressmen, senators, house of representatives, Republicans and Democrats bashing each other. Christian organizations writing about the Washington bunch. The Washington bunch trying to pass laws to silence the Christian bunch. Love groups and hate groups. Fund raising groups. On and on and on!

"I send a lot of responses back, but I don't send money which is what they really want", she continued.

Of course answering all those letters and signing the petitions stating whether one is "for" or "against" the issues takes a lot of time. As a citizen it is one's responsibility and right to give their opinion.

"My neighbor has a paper shredder, but I don't have one," she added. "Paper makes good fertilizer, you know. Put it on the ground and it rots".

"My kids won't take my stuff for recycling, even though I save everything for recycling."

"I give newspapers to my niece in Ohio. I save them for months and months, then she stops and picks them up and takes them home with her. They use them to start fires with. They burn wood for heat, you know."

She lived through the Great Depression. Things were not thrown away. Everything was saved for another use. It was a matter of survival for many people.

So the cycle continues and comes full circle.

As for the Washington mail, maybe we shall take all these names and addresses and write back to them requesting to help people in these poor Appalachian hills and hollers.

"Please send free paper shredders, so we can fertilize our crops with all the free donations of paper."

They can surely write this off somehow as a not for profit donation or loss on taxes.

"Wishing you a happy and prosperous New Year from, "Where The Heart Is."