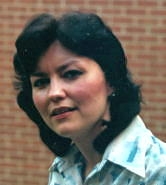 By Teresa Starcher
The stout, dun colored, little pony leaned into his collar. The traces became taut as roots cracked, snapped and rolled up top ground around the iron blade of the turn plow. We laughed and cheered, untilógrate, plop. The plow hit a rock, jumped out of the ground and flipped over taking the chubby little girl at its handles with it. The pony staggered to a stop even before the young boy driving him could command him so. The girl sprawled amid the rich earth and stems of the mayapple patch looked over at the rest of us, on her grubby, round face a grimace, then a forlorn frown of failure.
Billy sighed, and rolled his eyes," Well, I should of known better. Egg, drop the lines over your shoulders and get one handle. Jenny Lynn, take the other and both of you together, hold it up and push it down."
Ignoring their odious pet names, Ricky and Vicky complied as instructed and soon a large part of this patch was plowed up. After loading the plow back unto the wagon, we secured the pony, Dagwood to a tree, then clutching burlap sacks we dived into our earthen pool of roots.
A simple mail order catalog had prompted this industrious enterprise. Vicky had spied a leather, drawstring purse with fringes across the bottom. Not willing to wait for Christmas for she so wanted it when starting back to school that fall; after all turning thirteen was a big deal and appearance was everything. I had my eye on a pair of leather, lace-up, hair clasps while Ricky and Randy saw raccoon skin caps with a tail, which Billy said would make them look just like Daniel Boone. Brenda, the youngest, didn't want anything from the catalog, she was like me in that she just wanted to go wherever the pony was going, quietly riding along on Dagwood's back as he pulled the wagon.
Billy had suggested that we could wild-craft the May apple then use the money to place a catalog order. Of course we thought this was a great idea for we really didn't realize how difficult "could" could be. For after the plucking and plunder of our plowed ground we soon discovered that the majority of the patch must be dug by hand because it had grown up along a steep hill where bushes and the trees were so close together as to make the plowing idea useless.
When we started for home I think we had about two bags stuffed full and so were cheerfully bragging about how much money we had surely made when Billy scoffed at us by informing us as to how little this would be after drying and that also our work wasn't over for today for we still had to wash it thoroughly before putting it out to dry. This proved no easy task either for Mom said that indeed we were not using the porch pump, let alone her good washtub nor cold-pack kettle. Lucky for us a tiny brook nearby sufficed that evening and with wet and muddy children tramping through her clean house; Mom reluctantly relented and then after we used her porch pump and tubs.
That evening Vickie and Ricky carefully climbed out the upstairs windows onto the roof to spread the roots to dry. Billy was of course correct and week after week our sacks sadly dried to mere handfuls. While Ricky, Randy and Brenda had gone back to Ohio to prepare for school there, while Vickie continued to dig and tend to the roots. That leather purse was uppermost in her mind while the rest of us had lost all interest.
I'm sorry to say that I can't really remember how much she had when it dried, and to beat all we heard that the price had dropped before it was all dry enough to sell. So it wasn't enough to buy the purse in the catalog.
Yet, it still ended happily for all in that Vickie and her mother found the same purse on sell at a local shop so she was able to purchase it and proudly begin a new school year. Then later on Christmas morning we found that Billy had played Santa and I now had those leather hair clasps, Brenda got a horse book and a big bottle of bubble bath while Ricky and Randy came to look like Daniel Boone.