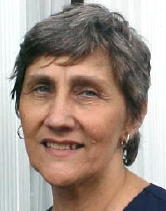 By Ann Richards

It was election day, 2002. I was waiting, somewhat impatiently, for Mom to get ready to go to the polls to vote.

Mom was making sure to look her best. To her, voting is almost as important as going to church. Looking the best one can look is the way to express ones respect for church and the freedom to vote.

I heard stomping outside as Uncle Bernard came up onto the porch. He was getting any mud off his shoes before coming inside. I announced his presence to Mom.

She acknowledged that she heard me, as she replied from the bedroom that he was already back from voting over in Gilmer County.

Uncle Bernard hobbled into the house. He didn't walk quickly since age had slowed him down.

I said hello to him, but he said nothing to me. Not only did he walk slowly, he had lost most of his hearing.

Mom came out of the bedroom, ready to leave for Pleasant Hill to vote. She spoke loudly into his "good" ear.

"Did you vote?" she asked him.

"Yeah." he responded. He didn't say anything else, but started shuffling off to lie down for a nap. Voting exhausts a person, what with all the people and all the talking.

Not satisfied, Mom followed him.

"Did someone pay you for your vote?" she kidded him.

"Yeah!!" he said, sounding irritated.

Mom looked at me with a little grin on her face.

"He can't hear anything you say," she informed me.

"Right," I said, not being convinced of that conclusion.