By Bob Weaver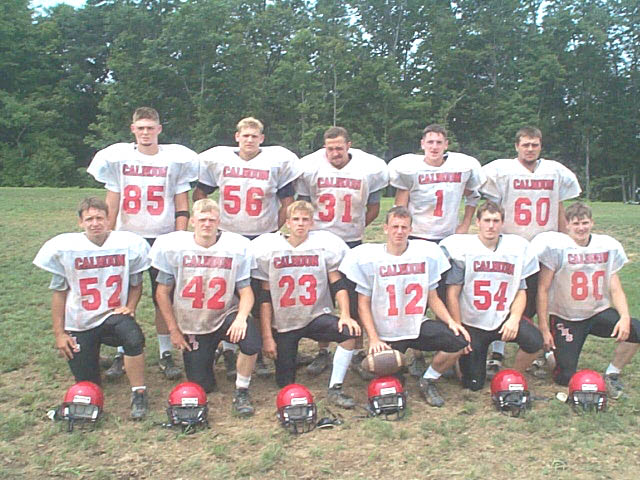 Senior members leading the squad (Front row, L to R): Jake Nelson, Gary Wager, Jeremy Moss, Mike Fitzwater, Charles Forsyth and Kevin Carpenter (Rear row L to R): Clayton Barnhart, Charlie Gibson, Alex Yoak, Evan Cunningham and Aaron Allison
Calhoun High Coach Buck Stewart said "The attitude of these guys is great," and the senior players are really helping with this team. "It's a great thing to watch." The Calhoun High Red Devil football team took to the training field this week, about thirty-five players strong.
Coach Stewart said its been a super hot week, with temperatures in the 90's. "There is considerable concern over several football players dying around the country with heat exhaustion," said team doc Allan Humphreys, a physician's assistant from Minnie Hamilton Health Care. "We want parents to know we are looking after these kids," he said. "One day they drank about 45 gallons of water."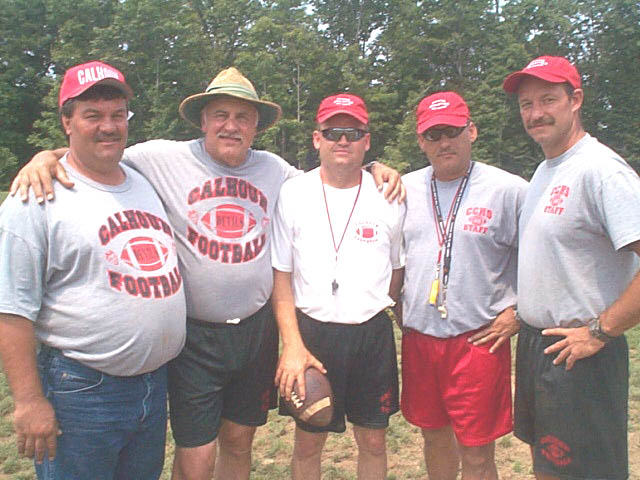 Coaches (L to R) Paul Goodrich, Buck Stewart, Doyle Hupp, Jeff Burns and Bryan Sterns
Stewart said he was not making predictions on whether the team would have a big winning season, "but I'll tell you they are working hard."
The coach said he wants parents and the public to know "We treat these guys with respect. We don't talk down to them or degrade them." Stewart says he believes in that kind of coaching.
The first game of the season is scheduled for August 24 with Gilmer County on home turf. No announcement has been made regarding the playing field, the new campus complex or returning to Wayne Underwood Field.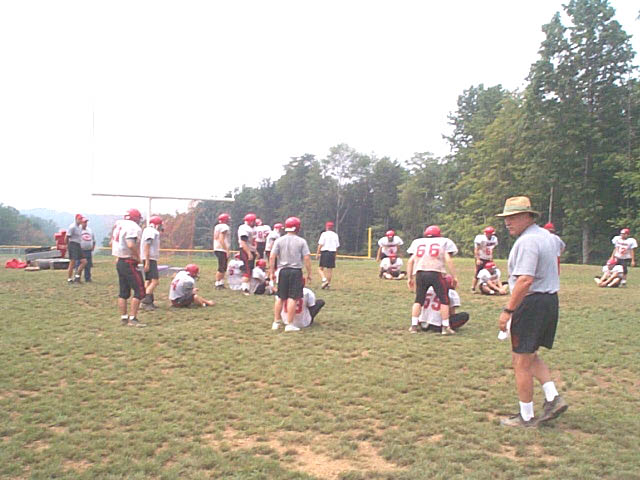 Red Devil football camp in full force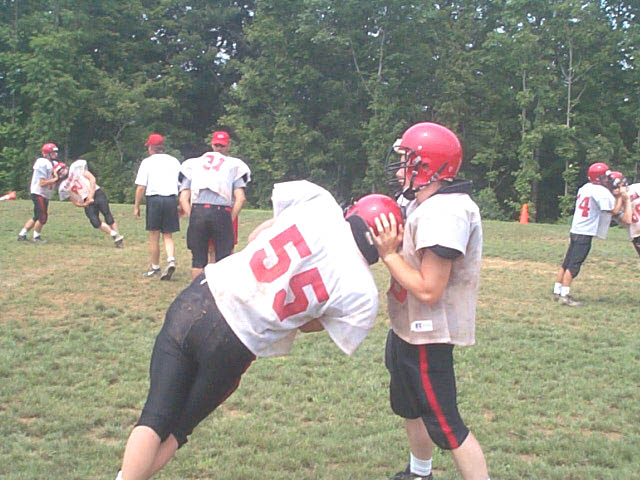 "We're trying several new body exercises," said Stewart