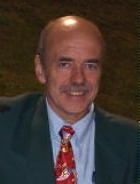 "Ongoing Articles of Annoyance"

By Harry Beall

I was driving to work in Doddridge County this morning and a very interesting commentary came on National Public radio. This commentary revealed that almost 60% of college graduates this year would be women and that the percentage of women graduating from college was increasing annually. This is NOT my pet peeve; as a matter of fact, I think it is a wonderful thing. The smarter sex has been forced into the shadows by their counterparts for far too long.

What was interesting about this piece is, sports got the credit for the declining achievements of men. They stated that the more guys became involved in football, basketball, baseball, etc., the more their grades suffered. It also said, the few women who became involved in men's sport began to emulate the habits of men, such as disinterest in academics and declining grades. This is not my pet peeve either.

Let me say that I have nothing against sports. I attend the football games every Friday night. Well………I guess I have to because I am a band director. We play to packed stadiums where many of the spectators complain about the band because they are too loud, or too close, or in the way. But, there is always a big crowd. Sports will always take precedence over music. In spite of my efforts to try and work it out so that students can participate in band and sports, I am almost always disappointed. The student will choose sports over music 99% of the time.

About twice a year the music department puts on concerts. There are many hours of practice, rehearsal and preparation. When the evening of the concert finally arrives, about half of the parents show up and that's it. The students in music programs are typically the valedictorians, salutatorians and scholarship candidates. It is largely believed through much study that music has a significant contribution to these achievements. And yet their efforts in music are largely ignored, if not rebuked by other students.

This is my pet peeve. Students who play sports are idolized because of their achievements, in spite of the fact that many of these students have less than optimal grades, while music students are ignored or ridiculed because they have musical talent. These students are often called "dorks" or "band geeks", and yet this is where true talent lies.

So, in the future, when you see concerts scheduled at your local high school, attend them as faithfully as you would a football game. This is where true talent lies. You might just be delightfully surprised.