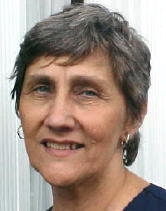 By Ann Richards

Today let me give respect to the Americans who died in the attack on the World Trade Center five years ago and remember them.

There is nothing to say that has not already been said. I just want to remember them, people that I did not know. A great sadness fills my heart to know that so many have died only because of hate.

What kind of insanity drives a person to give his life just so that nearly 3000 Americans die along with him? That is Hate.

I dare say that person is a coward. He sends others to do the dirty work while he hides in fear.

Then there are those who bravely give their lives so that other Americans can live. That is Love.

In pausing to remember all of those who have died at the hands of a madman, a pride to be an American grows stronger. I know where my heart is. Here, where I live in the greatest country in the world.

America has received those from other lands to live in this country so that they too may be free and find better lives. Americans are of all different cultures and how good it would be if there could be unity among us.

I salute you, men and women of our armed forces and may Our God protect you and be your refuge.

May God give our president and our other leaders the wisdom to lead America to victory and bring our men and women home.