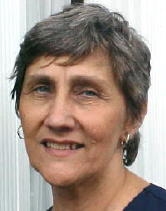 By Ann Richards

With all the world headlines we see and the daily news reports of trouble all over the world, it's difficult to be positive. It's easy to lose sight of anything good if we focus on world events.

The orginial purpose of this column was to find something to laugh about, give encouragement, find the positive in a negative world and probably to write in order to help ourselves as much as anyone else.

To be truthful, the past few months, I have not been inspired to write at all. Mental exhaustion can take the fun out of things. Trouble is all around and it seems almost impossible to come up with something good. We all have problems. I just don't like to talk about them.

So, tonight all I can think of to write about is Charlie. It is a sad story. But, you all will just have to forgive me.

It started with taking Auntie to the local vet to get her cat's annual rabies shots. They require more than shots. Cat food. Cat litter. Cat carriers. Cat attention. Yes, they all demand attention. Feed me! Pet me!

This cat adventure had been going on since early spring and I was beginning to enjoy Auntie's cats. Each one has an individual personality. All of them ran from me for awhile. Then they began to lie still on the porch when I arrived.

One evening, as I was leaving Auntie's house, a strange cat was lying on the ground by the old corn shed. He was yellow. He had light green eyes.

He looked up at me and spoke a silent "meow".

My heart felt sad. He was so skinny.

The next time I went to Auntie's house, I mentioned the cat I had seen over by the corn shed. She told me he had been around for awhile and kept trying to come onto her back porch, but her cats kept running him off. Besides that, she didn't want another cat to take care of.

After all our discussion about how someone must have dropped him off for her to feed and wondering how he was staying alive, we thought he must be a hunter and was surviving on what he could find to eat.

This went on a few days and I couldn't stand it any longer. I told Auntie I wanted to give Charlie a home. Charlie just seemed to be his name.

So I went looking for him one morning early, calling, "Charlie, Charlie."

There he came, out from under the old hen house behind the garden. "Meow, meow."

It was easy to pick him up. He was a friendly, lovable cat. His fur was matted and he was scratched on his neck and face. We thought this was from fighting with other cats.

Charlie went home with me. That evening we were all set with cat food, cat litter and box and a rug for him to lay on. He had slept most of the afternoon after eating and drinking water.

About dark he came out of the bathroom where he had been sleeping and greeted me with his quiet little meow. He ate more catfood. I thought that he would go to the litter box, but instead he began to pace back and forth across the living room and kitchen, meowing.

Finally, my lighting fast mind got it. Charlie did not go to litter boxes! Charlie wanted to go outside. So, it was a quick decision. Out he went when I opened the screen door. He stood a moment on the porch and then jumped off and was gone.

This cat was an outdoors cat. No litter box for him!

The next morning he was still with me, coming up on the porch when I sat down to drink my coffee. He rolled around on the porch with delight and rubbed all over my ankles. I was sure we were made for each other. The lonely, starving cat and me.

He went under the house and that was all I saw of him until evening when he came out for supper (it's still supper here in the hills, as opposed to dinner).

"Looks like Charlie likes living here." I told Auntie on the phone that evening.

But, the next day, no Charlie. I waited all day. No Charlie. Evening came and he didn't show.

The next day, no Charlie. And the next ...

Then, Mom came through the door saying, "I know where Charlie is!"

"Where? Where?" I insisted as she stood there grinning at me.

"He went back to Auntie's house."

"What? All the way back there?"

Sure enough! Charlie went back to Auntie's house. All the way back. It took him three days, but he went back.

I laughed and laughed until Auntie began to get perturbed with me. She didn't want another cat. Didn't I remember?

We decided that he was lonely for her and her other cats. As it is with cats, you have to figure it out. They are not going to tell you what is going on.

We spectulated about all this and Charlie ended up staying with Auntie. The other cats finally began to tolerate him. Auntie fed him well. He went hunting regularly and came in often to climb up on Auntie's lap and purr while she brushed his fur.

I wish there was a happy ending to this tale, but as the summer wore on, Charlie got into trouble when another cat came and tried to take his place. Auntie said it was a black cat and kept trying to fight with Charlie.

Charlie was not going to have it. He was the only tom cat there and it was going to always be so. Auntie said they tangled and it was a ball of black and yellow fur rolling around all over the yard and they disappeared into the creek. Charlie finally came home, wet. The other cat was nowhere to be seen for a few days.

But, Blackie kept coming around to fight with Charlie. One day after the fight, Charlie didn't come home. The next day, no Charlie. Then, he came home, but was too tired to jump up on Auntie's lap. He ate a few bites of cat food and lay down.

That evening I stopped in and he was lying there on the porch. He greeted me with his little meow. He was cut and bleeding from the scratches on his neck and face. He stood up and ate a few more bites and lay back down.

It was late. The animal hospital was closed. So, we waited until morning.

Morning came, but Charlie was gone. This time, he didn't come back. We felt sad and kept hoping for his return, but it didn't happen.

What happened to Blackie? No one knows.

This may not seem like much of a story, but it occupied my mind for awhile and got me interested in something other than the sad state of affairs in the world.