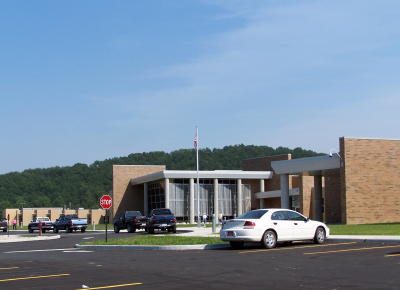 Lincoln County's new consolidated high school is the most expensive
school built in West Virginia, creating long bus rides for students
By Dianne Weaver
The world is flat in Lincoln County, following the closure of the county's four high schools and consolidating them into Lincoln County High School at Hamlin.
The new school admittedly cost $32 million, but the price tag is much more to open the most expensive school ever built in WV. Challenge WV has contended it may be the most expensive school built in the USA for the number of students attending, about 1000.
Lowell Johnson, the president of the state Board of Education says it will be the best high school in all of West Virginia.
"The opportunities there are unbelievable and I am really looking forward to that school opening and I think the citizens of Lincoln County are going to be extremely happy," he said, after acknowledging a long battle over consolidation.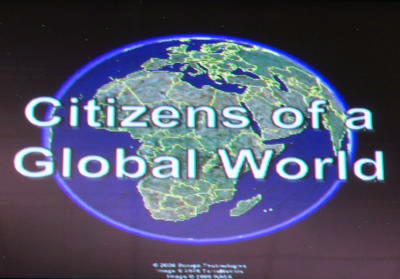 During the open house, large flat-screen TVs in the commons area re-played a WV Department of Education video, educating parents and students that they are now "Citizens of a Global World."
A graphic sweeps down for a world view to a map of West Virginia, indicating students must embrace global concepts of competition in a world now dominated by lightning-fast technology. They must become 21st century learners.
State Superintendent of Schools Steve Paine has embraced the concepts of Thomas Friedman's book "The World is Flat," which advocates preparing students for competition in a globalized economy.
Friedman argues that production is dominated by complex supply chains, with China and India being the big winners by 2040. WV students are already on a track of choosing a career by the time they are freshman, to be either blue-collar workers or college graduates.
Paine, after returning from a China trip this summer, is a believer in globalization, saying virtually all Chinese students are learning English, but only 24,000 USA students are studying Chinese. He thinks we need to change that, starting in West Virginia.
Challenge coordinator Linda Martin said "Whatever happened to giving children a broad-based education toward becoming critical thinkers? Time to learn, grow and decide?"
"This sounds like corporate education," she said.
Admitting global catch-phrases have a good ring, Martin said "I would argue that a global citizen is a citizen of nowhere."
"Merging, centralizing, consolidating and globalizing are economic movements that destroy our communities, our schools and our institutions that we value as Americans," Martin said. "We're now told we'd better get with the program or be left behind."
"Not only gone is placed-based education, but more control is being surrendered to the government and its bureaucrats," she said, mentioning No Child Left Behind.
"Things are not like they sound," Martin said. "Like 'choice' has wide appeal, but the implementation destroys local school systems and community schools."
BIG UGLY TO HAMLIN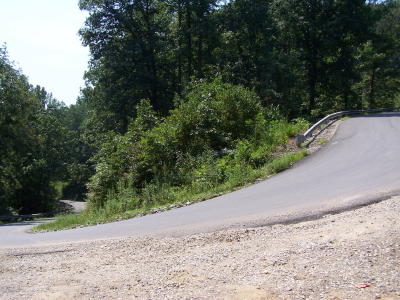 The world is not flat when you're trying to get over Big Ugly Mountain
Lincoln County is not so flat for students who live near Big Ugly Mountain and a half-dozen other remote communities who are now required to board school buses for a nearly two-bus ride to the globalized school.
Like tens of thousands of WV students affected by the elimination of their community schools, Big Ugly kids will rise before dawn to board a school bus that will wind its way down a tortuous highway with hair-pin curves, with few spaces to to pull over for on-coming traffic.
"The state's School Building Authority has been given awesome power by the WV legislature," said Thomas Ramey, Challenge fellow and a member of the Lincoln County Board of Education.
Ramey said there is great disparity in what counties are getting for school construction, in what appears to be a political "who's on first" distribution of funding.
"Now, in Lincoln County, with the glamorous new school, our rural school buildings have been disgracefully left behind," he said.
"This makes me ill for every other county and every other school in this county," said Hamlin art teacher Christine Thompson, "It would be nice if every school could look like this and have everything this one has."
The economies of scale model has been devastating to poor, rural WV students, with the promise of saving taxpayers money and providing a quality education.
"Hasn't happened," Ramey said, "But what is happening, parents, taxpayers and county school board members have little say over the education of their children."
Ramey said former Lincoln county resident and gubernatorial candidate Loyd Jackson continued to say consolidation has always been made by local school boards. "In fact, school boards have mostly been held hostage," said Ramey. Jackson was a principal architect of WV school consolidation.
The State Board took over both Lincoln and Mingo County schools where there have been major consolidation battles. The board cited poor management and poor performance, problems that still exist in Lincoln County after six years.
Superintendent Paine, shortly after he was appointed, blamed the Lincoln school board for low scores although the state has managed the system for six years.