By Bob Weaver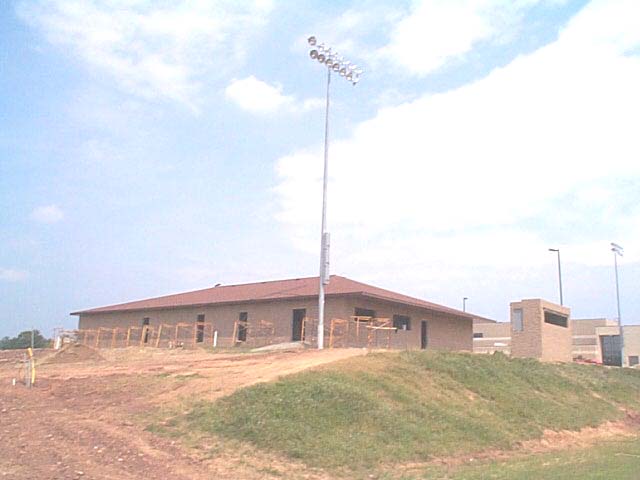 New facilities building and press box at CM/HS
Calhoun Middle/High Schools new athletic complex got a big boost yesterday, according to school administrator Roger Propst. Gilmer County oil and gas producer I. L. "Ike" Morris gave $10,000 to the bleacher fund.
"We are very grateful to Mr. Morris for his contribution," said Propst, who along with Coach Buck Stewart traveled to Glenville to receive the donation.
Propst said the bleacher fund now stands at $30,000, with $140,000 needed to issue a purchase order. Nearly $10,000 has been raised by selling $125 squares of the field. Another anonymous donation of $10,000 was made by a former alumni, he said.
"We really need some major contributions for the bleachers to make it happen," said Propst.
The question of whether football will be played at the new complex or return to Wayne Underwood Field is still pending. Propst said work is continuing at the new location, with the facilities building under roof and the press box moving toward completion. He also acknowledged prep work is being done at Wayne Underwood Field, as CHS Red Devil football camp begins Monday.