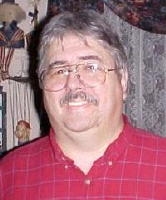 By Gaylen Duskey

It started out as dreams of cherry pies but it has now turned to thoughts of murder and mass killing.

Four years ago I bought two cherry trees and planted them in my front yard. They were about waist high. One survived the first year, one didn't.

The surviving tree grew and by last year was mature enough that it actually produced a couple of cups of tart Montmorency. Not enough for a pie but enough to heighten the excitement of this year when there would be pies.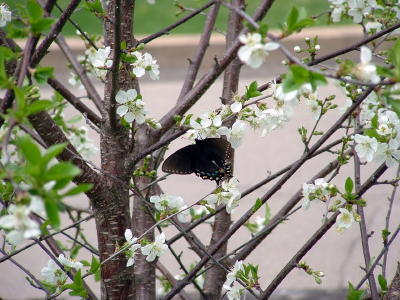 The tree was loaded with blossoms. It was a beautiful site. Then came the cherries … plenty of cherries, green cherries. But in a couple of weeks by golly there would be cherry pies.
Or so I thought.
In the grand scheme of things I find that the best laid plans of man can sometimes be derailed by nature.
That happened here but not without a fight.
I knew that birds and snakes did not mix so I bought snakes - rubber snakes - which I had to go all the way to Spencer to find. You can't find a rubber snake in Grantsville. I found that curious.
I put the snakes in my fruit trees - along with the cherry tree I have three peach trees, two apple trees and a plum tree - and thought all was well and good as the birds did not seem to mess with my fruit.
But then the cherries began to yellow and the birds started coming and the rubber snakes were about as much a deterrent as a picture of a cat would have been. In other words the snakes proved useless and the birds attacked with a hunger approaching a feeding frenzy.
Had these birds been pretty - cardinals, finches, robins, orioles, etc. - it would have been one thing. But these were nasty pest birds, starlings I think. They were black or dark brown with wee small white spots. And they were daring.
I chased the one out of the tree that was chowing down on my cherries and I put a bird net over the tree I had used last year. Unfortunately the tree had grown and the net did not reach all the way to the ground.
I did not realize that was a problem and went in to have lunch.
When I came back out there were six birds under the netting ripping my cherry crop asunder.
No blasted way this is going to stand, I said to myself, these are my cherries!
I went to buy a bigger bird net. And, as per Grantsville, there was none to be had in town. But there was some deer netting - 100 feet by seven feet of deer netting.
Fine, I thought not worrying too much that it cost more than the cherries were worth. These were my cherries and no flock of birds was going to get them from me.
I wrapped the tree with 700 foot of deer netting and the birds were kept away from the cherry tree. For a while …
Then the high winds that roared through town during the Wood Festival applied the coup de gras to the bird attack by blowing the netting onto the ground. By the time I saw the netting lying on the ground around the tree … the cherries were history.
Oh, yes, to torment me there was one cherry the birds left. It was tart and had that lovely cherry flavor I so desired.
The birds won this year but I am already planning strategies for next year. I have, I feel, four options.
They are:
- Give up and realize that what is mine isn't mine as long as someone or something (in this case birds) wants to steal it.
- Put the netting up early and clip it to the tree.
- Buy me an official Red Ryder BB gun and plunk the birds with beautiful hip shots.
- Take my cockatiel TuTu out to the tree and hook his cage to it.
Why would I do that? Because my wife and next door neighbor taught TuTu to say "here kitty, kitty, kitty …"