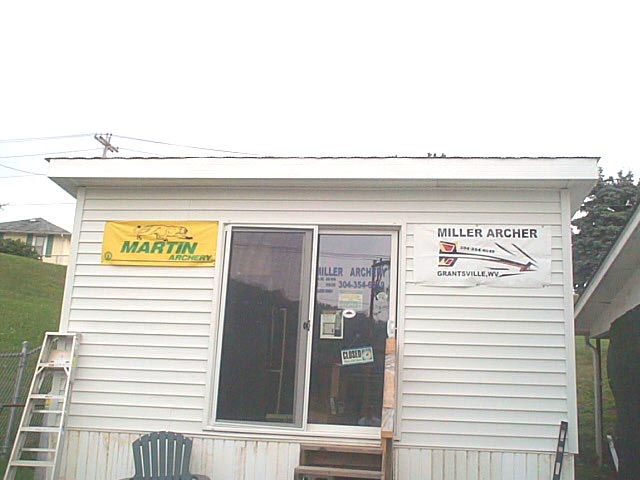 Miller's Archery, Pell Street in South Grantsville
Kevin Miller really likes the bow. "It is really a wonderful, clean sport and the people who shoot are really great people," he said. Kevin has been entering tournaments for seven years. He started bow hunting when he was in school and entered his first tournament before he graduated from Calhoun High in 1988.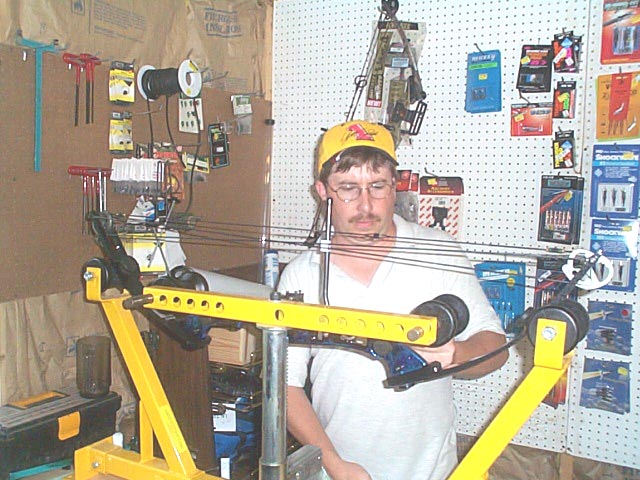 Kevin using shop's bow press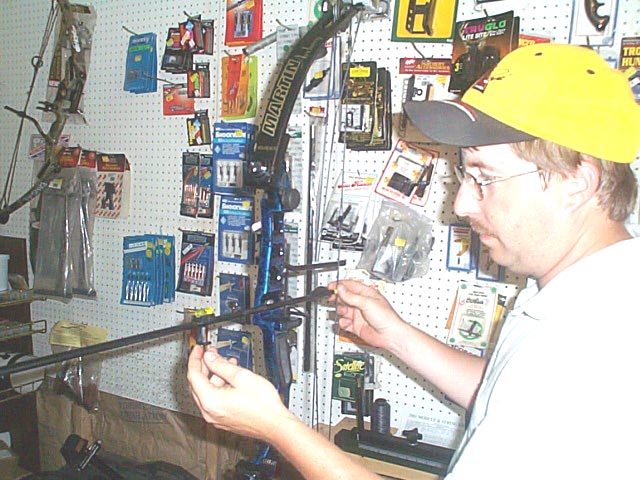 A new device to tune a bow
One year ago Kevin opened his archery shop on Pell Street in Grantsville. The shop carries top-of-the-line Martin and Clearwater bows and is stocked from top to bottom with archery and hunting supplies. He does a lot of custom work in his shop, including bow strings and arrows. "I'm proud of the work I do," he said. He also deals in used bows.
Kevin has placed in the top 20 in ASA tourneys around the country, and is off today to a tournament in Battle Creek, Michigan. This August he will travel to Atlanta, Georgia to the ASA "Classic," a world championship tournament.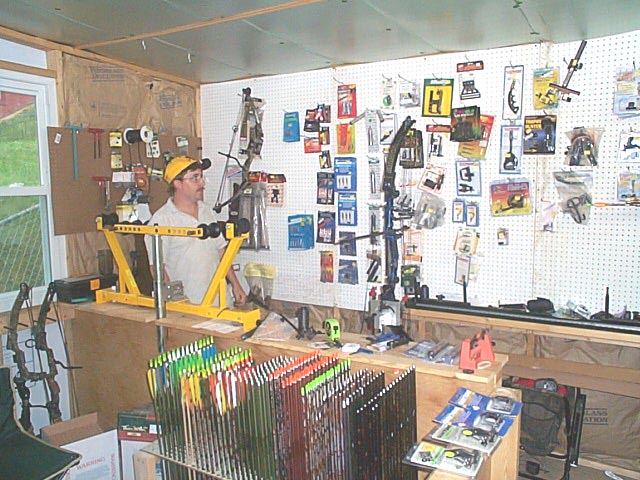 Wide assortment of archery supplies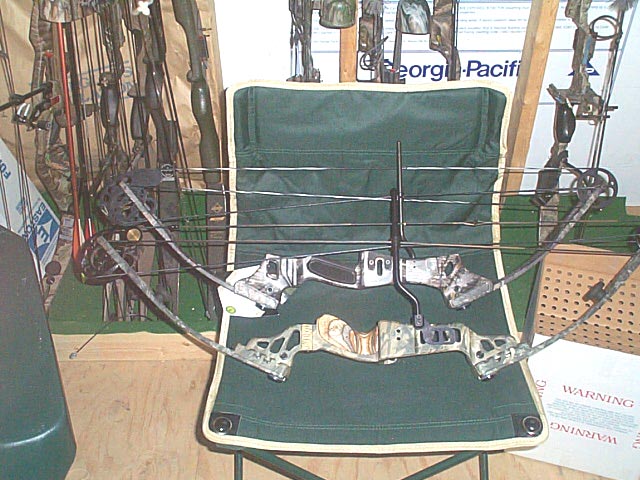 Famous Martin and Clearwater bows
Miller's Archery also sponsors some local shooters, including Bill McCumbers, Chris McCormick and Dave Funk.
Kevin Miller can be contacted by calling 304-354-6549 or by writing P. O. Box 982, Grantsville WV 26147.