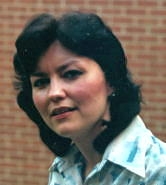 By Teresa Starcher
I wrote the following poem shortly after 9-11.
Many scenes brought to us by the media horrified us all. As the shock of that awful day began to wane one image in particular seemingly haunted me. A tree, yes it sounds absurd, a common everyday tree.
I couldn't even begin to surmise what kind of tree, although it wasn't large, it was so strewn with debris as to be anyone's guess. Yet, to my mind it became a symbol of mankind's inhumanity.
The Bible itself makes free with the symbolical use of trees: olive trees in Zech 4 with Rev 11:4., a king's vision of a tree as large as the earth in Dan 4:11; figurative use of cedars and oaks in Isa 2:13, the wild olive tree and the cultivated one of Rom 11:17-24., Jesus instructed us to "learn the lesson of the fig tree" Matt 24:32. The most well known use of the tree is the allegory of the two trees in the Garden of Eden, Gen 2:9. These should be considered along with the "Tree of Life" in Rev 22:2.
Previously I did a column (8/23/04) entitled Choice, concerning these two trees. Lastly, yet surly not the least we are informed that the type of tree is known " by its fruits." Matt 7:17-20.
9-11 Tree of Death
Was the first seal opened upon this newness of day?
The spirit of anti-Christ walked among us
Embodied by a paroxysm of Satan
The coiled scourge struck
Its fangs spit demonic poison
When acrid fumes
The breath of Lucifer
Spewed forth clouds of hell
Yet
Behold a lone silhouette
Against the backdrop of torrid smoke
Amid the dingy gray fog
The soot of incinerated life
Filtering down
Stands a stark outline
Its leafless branches a testimony to the blight of mankind
In such contrast to God's wondrous tree
This living thing
Alive!
Amidst the throes of death
Exchanged latent buds
For the torrent of reams
Their sheets
Fashion leaves of paper
This nature's sculpture
Prove disrupted lives
Limbs draped with cloth
Cast off for the cloak of death
Fearfully
Trembling
Scenes of carnage and destruction
So near
Too far to God's presence?
Doubt the Dispensation of Grace
Yet the inner soul
Pleads it so