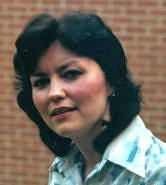 By Teresa Starcher
As it seems with many ole' timers, my father imagined that his self worth was to be determined by how much work he could do everyday. He seemed to condemn himself and feel ashamed when he could no longer put in a hard days work in the fields.
He so needed to remain productive that even thinking of retirement to a life of leisure was abhorrent to him and death preferable to the erroneous fear of becoming a burden to his family.
As I sit by the window of my snug, warm house looking out over the first big snowfall of the season. My thoughts turn to memories of Father. His long life as a farmer and a woodsman had afforded him a number of mornings such as this.
Unmarred, its very starkness reflects purity. All stillness, except for the play of cause and effect on the weighted tree limbs as they dump their burden while the wind brushes at the top layer of snow upon other branches, scooping it a flight, to fly, then flitter down, around and about mixing with that falling still, like the child's toy, the snow globe when shaken.
The dawn of snowy mornings such as this would have found my father tending not only his regular trap line, but also he would track rabbits to their hole and carefully set traps at the entrance.
He indeed did this in the name of putting food on the table; feeding the hungry mouths of those of us who depended upon him solely for the abundance that always graced our table.
I wonder how he felt then. Had he any concept of the chaste visage or even considered his lone footprints upon the pristine snow? I ponder, had he felt the aria of nature surrounding him. While I know he experienced the harshness, the biting cold and icy wind.
Did he sense the challenge of the gauntlet, which Mother Nature had arrayed? Was he keen to her power or his conquest over her; as he used her seasons for his own gain, to eke from her changes of mood, a laurel of lively-hood.
I think he did thrill and thrive at working against the elements. Yet, I recall when his encroaching age made the challenge more difficult and his victories hard-won or impossible.
Such was the winter when a blizzard raged over his trap line. He had paced the floors like a caged wild thing, bemoaning his advanced years and inability to confront it and to humanely tend his catch.
In the aftermath, he put away his traps forever. When he had discovered that a vixen had tried to feed and comfort her ensnared mate by bringing him mice to eat and sleeping by the set.
As he took in the scene, my father became angry with himself while also having remorse and pity for the foxes. At first, he had hoped to free the male fox because of the female's concern, but fighting long and hard against his constraint had brought him so near death that Father had to end his misery.
Yes, I would like to think that Father appreciated mornings like these. They, no doubt, were an invitation for him to prowl about, much as the moonlit nights were for the foxes.
Moreover, as his advancing age kept him trapped inside, when able he walked the floors, peering out each window, yearning to recapture his youth and pit himself against nature's obstinacy.
Like the fox, he wore himself into eternity.