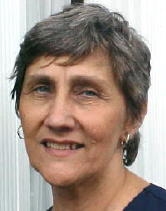 By Ann Richards

It's raining this morning here in Albright, West Virginia. Last week the snow was blanketing the terrain here. Yesterday was sunny and warm. Someone once said something about "being as changeable as the weather". Watching the changes happen this last week, it seemed to be a understandable phrase.

This time for me here in Preston County, WV is like a temporary retreat. It is quiet on these mountain tops. The neighbors aren't far away, but it seems so because of the vastness of the countryside. I can't see any signs of humanity right now, but when darkness falls, all the lights of home will reveal exactly where the neighbors are.

Robert Frost wrote that the man in the city would not see him there watching the woods fill up with snow. The neighbors do not know I am aware of their presence or that these words are being written of them.

So, today it's me and the cats, dogs, an occasional crow flying overhead, sometimes, the sound of a car on the road down below, and wind blowing through the trees that are at peace in this tranquil place.

Yet, I miss home and am looking forward to being there, back in Nobe. It may not be as scenic as these majestic mountains. It may be a bit more noisy at times. It may seem less spacious. But, Nobe is home. That's where my roots are. As the song goes about West Virginia, no matter how far I roam, still I long for home and my friends among the West Virginia hills.

Thank God for West Virginia. Sorrow sometimes comes as it did last week to our friends in Tallmansville. But there is a comfort here from simply living in this wonderful state. Almost Heaven, West Virginia. You have to live here to know the essence of those words. If someone doesn't like it, they can leave it. But, a native-born will never leave West Virginia because he can't get it out of his heart.

Nobe, West Virginia is my little part of this awesome state. And that is where my heart is.