The minister at Rah's funeral said to look at your life as a book and stop wasting pages complaining, worrying, and gossiping. That's some deep s--t right there. - Allen Iverson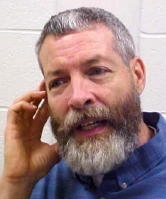 By Tony Russell
The streets of downtown Hur were jammed with post-holiday pedestrians. It was that peculiar week after Christmas when shopping slips into reverse gear, and everybody hauls back the presents somebody lugged out the week before. It reminds me of a film running in reverse, watching shoppers leave their cars and carry goods back into the stores, where clerks take money out of their registers and put it back into the customers' hands, and then other clerks put the merchandise back on shelves.
Most people wore a frown of single-minded fatigue as they queued up at customer service counters, but one face in the store looked out of place. Eileen was wearing a smile so broad it put the sun to shame. Even frazzled people around her looked tinted by its glow.
"What's got you feeling so fine?" I asked. Eileen and I have been friends for years, close enough that each other's troubles are as familiar as a home-cooked meal.
"It's that new grandson, " she said. "Any day with my grandbaby in it is a beautiful day."
I hesitated for a minute. Were we talking about the same baby?
"Uh, is this Lisa's baby we're talking about?" I asked.
"That's him," she said. "Little Emmanuel. He's just precious."
Read the rest of the article at ... readtonyrussell.blogspot.com