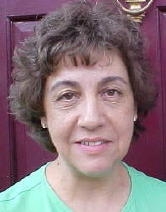 By Alice Hickman

While searching through my hometown newspaper tonight, I discovered Christmas presents neatly tucked among the pages. I claimed a few for myself.

The first gift came from reporter Lisa Minney as she recaptured and shared her memories about Christmas trees, decorations and icicles. I was gently pulled back into my own past and my enchantment with decorating the tree. I had wondered if I was the only lone soul in the world who knew the satisfaction of hanging icicles one at a time, as if putting loving finishing strokes onto a sacred painting. Then after Christmas removing them likewise, to put away for another year and another tree.

Unlike Lisa, I have no treasure of the old, wide heavy icicles from a previous era, but I remember them on the tree at my grandmother's house.

Many of my traditions and special memories have centered around the Christmas tree. Going into the field or forest in falling snow to cut the tree. Big round plastic balls and tin bells that were my families' heirloom decorations. However, the tree was not fully dressed without the finishing touch of icicles and the star on top. I was the "self-appointed" official Christmas tree inspector. (I have now relinquished that title to those more qualified. My grandchildren! They are not melancholy perfectionists)

The second gift was unwrapped as publisher Helen Morris wrote about her journey through our country community and affirmed that Christ is still in our Christmas here in Calhoun County. She wished all their readers a Merry Christmas with love.

Many Christmas gifts followed inside the written pages. Pictures of Nativity Scenes, Church Choirs, young people with smiling faces, Christmas greetings from near and far, news of pageants and cantatas, a greeting from our U.S. Senator Robert C Byrd extending wishes for a happy and holy Christmas, loving reminders of special ones who are not here with us this Christmas.

Throughout it all, the true spirit of Christmas shone forth and abounded.

Yes, Virginia. There is a Christ in Christmas. He is alive and well in Calhoun Country. Just do like the wise men. Follow the star and search until you find him.

From my heart to yours - "Merry Christmas"