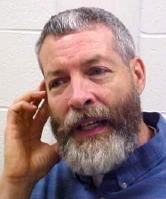 By Tony Russell

Read more at Tony's Blog readtonyrussell.blogspot.com

Annapolis, Nov. 30. -

"I don't know, Condi. I'm not sure this is such a good idea."

"It's too late to worry about it now, Scott. You know how he is. Once he gets an idea in his head, it's safe from everything except a nuclear attack."

"But he looks kind of …funny… up there, with that short skirt, bouncing around in those boots with the tassels on them, shaking those red, white, and blue pompoms."

"Relax. He was a cheerleader at Yale, remember? He loves this kind of stuff. It's second nature to him."

"You've got to think, though, a college crowd like this could be a tough audience for him." "Nah. You just have to be careful where you take the show. There are at least eight or nine schools in the country he can go to with this routine and not get booed or hooted off the stage."

"That many?"

"Sure. You've got the Naval Academy here, and then West Point, and the Air Force Academy. And don't forget the Coast Guard Academy. Then there's Bob Jones University, and Patrick Henry, and—what's that place of Jerry Falwell's, Liberty? That's seven right there."

"How can he do it? Plaster that smile on his face, swish around in front of all those 'Plan for Victory' signs…?"

"The Pep Club put those up on the stage and all the lockers before the rally. Takes you back to your high school days, doesn't it?"

"It sure does. Wait! I recognize that cheer!"

Victory, victory, is our cry!
V-I-C-T-O-R-Y!
Bush and Cheney is our name!
Oil and money are our game!
Yay!

"That was so cute!"

"But it doesn't make any sense! How can you have a victory rally when you're getting the crap kicked out of you, and everybody knows it?"

"Well sure, it's hard. But does a cheerleader pack in the pompoms just because the team's down by six touchdowns? They'd jerk the letter off your varsity sweater in a heartbeat. You just smile and keep pleading with the crowd to cheer. Remember? 'Come on, you guys, let's hear some spirit.'"

"But think of all those wounded players carried off the field on stretchers. Some of them weren't moving. I'm kind of anxious about them."

"These are just college kids, Scott. War, football—they just like the excitement of the game. The band, the uniforms, the roar of the crowd, us against them. Get 'em jazzed up, and they forget all about torn ACL's or amputations."

"Hey, who's that guy climbing up on the stage with him?"

"Don't be silly, you know him! That's Joe Lieberman."

"Is that Joe? He sure looks different in that cheerleading outfit."

"Shhhh. Watch, this'll be good. They've been working on this routine all week. [Pause] Well, what did you think of it?"

"That was really something! The way he boosted the President up on his shoulders, and then did the splits! That just defies reality!"

"You think that's a neat trick, wait until you see the President's next move. When he talks about 'fighting for freedom,' he really means we'll continue a strategy of torture, death squads, betrayal of women's rights, massive corruption and profiteering, and heavy bombing of civilians. Talk about doing the splits!"