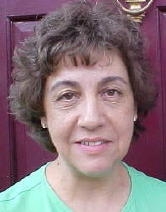 By Alice Hickman

"The hills of Nobe, the hills of home", she said as if talking to herself as we motored along out Nobe ridge secluded by the darkness that had swiftly settled on our quiet community.

Lights shone from the windows scattered among the hill tops as we came around a turn and descended into the heart of Nobe. On a distant hill, brightly shining Christmas lights served well as a backdrop to our community church.

I slowed to embrace the moment! The outline of the hills dotted with Christmas beacons were still visible against the darkened sky. The sight of softly falling snow served as a warm blanket to my soul.

We continued winding along the ridge top road and soon dropped off into the holler reaching our destination.

All was at peace in "the hills of Nobe, the hills of home".

This is where my heart is.