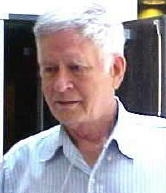 By Jack Cawthon 2005
Barbecuerun@aol.com

I slowly gain consciousness. There is a glint of light coming through the tiny window, and I vaguely hear the roar of an engine muffled by voices.

Through both the fog of mind and the natural mist, it dawns slowly on me as the sun dawns slowly in the fog, that I have finally reached the end of the road, both literally and figuratively, that I am home once again, back to where my roots intertwined with poor hillside soil, Barbecue Run, Gilmer County, West (By the Way) Virginia.

And I ponder: Am I having fun yet?

Several times each year, I head back to that dead end holler with hunters for companions. (We all must do the best we can!) I figured out sometime back, without too much thought, that I, who hate mornings, and hunters who love rising before the sun, setting forth in the most miserable weather, and seemingly enjoying it, are not compatible as far as sleep is concerned, or with what the world normally considers fun.

My solution has been to install a small Scotty camper for my personal couch coach, and let those who enjoy a certain rustic lodging have the mansion and its three rooms of now somewhat substandard leanings.

Although my dad built well back in the early teens of 1900, age takes it toll on both structures and people, and the house and I are both faring about equally, although my foundation may well be firmer (I hope).

That 80-acre tract my granddad homesteaded, beginning around 1900, has helped me through the years determine where I came from and understand how the difficult route took three generations for me to have a choice that none of the others had.

I feel, as I walk the hills, what it must have been like to be held a prisoner of the land. When I find huge piles of stones, toted to clear the land for a meager crop, I can understand how my dad and his twin brother at the age of 10 or 12 must have wearied from carrying and hurting, and why my dad's twin left the holler at 16 to make his way to a city life, of sorts, as my dad stayed on.

My granddad, worn and broken, died at 61. My dad, living in town for a few years, went at the same age, who can say, a victim of that holler.

In my youth, I cared little for that land. It was only as I grew older, and, I trust, wiser, that I began to realize that part of me is that environment from which I came. There is something now that draws me back, even though I have walked many times over every foot of that steep hill and holler setting.

Maybe it's the deep furrow still to be seen where my dad's plough gouged at the bottom of a slope. Maybe it's one of his old haul roads still visible that was made by a sled hooked to a horse.

The land is overgrown now. Where once the strongly build house had substance and life, it stands forlorn, with one room completely gone, and the three remaining ones, including the original log room now used for storage and various wildlife, saved only through the kindness of strangers who came to the holler each year to hunt.

Their efforts preserved what we have today, as it was a happy reunion shelter for them, and so they labored to save it. All of them are gone now, and it is a grandson of one of those originals who has grown attached to the land and its memory of those happy days spent with his granddad and his friends.

The road up the holler has been improved beyond any dreams we might have had when we battled four miles of mud and ruts to reach the hard road at the metropolis of Letter Gap.

There have been electric and telephone lines extended to the two Turner families who live there, and from Morgantown I can send and receive email from each. I didn't make the move to modernization, as too much progress can spoil a neighborhood.

We still use the free natural gas for lights, heat, and refrigeration. And, wonders of wonders, a cell phone can reach out and touch someone if one climbs to the highest ridge.

All our old crank telephone needed was a fairly loosely connected wire and dry cell batteries, and with one long crank we could reach the outside world at the Lockney switchboard.

I can stretch out in my bunk, but not too far as my 6, 3 frame connects with the walls of what must be a 6, 2 wide camper. But it is cozy, especially since I don't have to get up at unearthly hours, and I can roll over, carefully, and go back to sleep.

At one time, my critics might have suggested that my writing belonged where the sun didn't shine, which I thought then might possibly be a bit insulting.

Little did I realize that they were only suggesting that I go back where I came from and report from there. The sun shines little on Barbecue, and the change from Roosevelt time to God's own confuses it further.

It is difficult for me to say whether I have fun or not. I do enjoy camping with a jolly crew, and a visit with the neighbors is a joy after the many years spent having none.

There is pain in some of the remembrances, but then I feel blessed that I have kept the old home place, as it is something permanent in a world that is changing fast.

My next adventure will be at the end of the month. The happy campers will once again return to the holler, and, if all goes well with the deer herd, they certainly will be having fun. As for me, I intend to spend a good deal of time just dreaming.