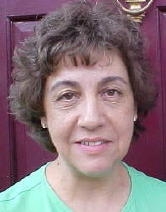 By Alice Hickman

Who is a caretaker? It could be you or me. Sometimes it just sort of "happens", without being part of the plan for your life. I am talking about the people who go ahead and do the job when the need arises. Many times it is family that needs help. Children, parents, aunts, uncles, nieces, nephews or grandparents. Usually, it isn't a highly glamorous or highly paid position that is sought after by many. Not too many lunches with friends or evenings out with the guys. It doesn't come with a magnificent "benefit package" such as insurance, paid holidays and vacations, promotions and a retirement plan. Or does it?

Benefits sometimes show up unlabeled and unexpected. These are the ones that are priceless.

For the mother who is able and chooses to stay home to be with her children 24/7, the only insurance may be a little timely prayer with tears as the deductible. Maybe this is the best kind of insurance that money "can't" buy.

As for holidays, they can come in untimely fashion, such as when you get breakfast in bed prepared by her five year old or a trip to the beauty shop in the corner of your kitchen. Sometimes, the vacation is the camping trips that are more work than relaxing. Another fun day may be hitting the thrift shop or the goodwill store.

Promotions come with experience and patience just like a "real" job. They may be in the form of a certificate that reads "World's Best Mom" or "Dad". Some of the best promotions are when little ones inspect your hands, with veins that stand out, callouses or wrinkles and ask why they look that way and then they tell you that your hands are beautiful. Another promotion you only feel inside is when your toddler says they want to be just like you when they grow up.

The retirement plan really can't be beat. You know it is approaching when the roles start reversing and your grown son gives you a hug when you are feeling really down and tells you that everything is going to be all right. A daughter who says, "Mom, you are beautiful", when you have long passed the age of feeling beautiful is an added bonus. The feeling of assurance that your retirement plan is locked in and growing, encircles you and you feel warm inside.

Maybe you are the caretaker of aunt Jane or uncle Joe just because you are the obvious person. After all, you don't have a job and there just isn't anyone else.

It could be a grandparent who needs assistance but doesn't have the funds to hire help in.

Of course, we all are usually faced with parents who age and become more dependent on us.

Many times we must make difficult decisions with our elderly or disabled relatives, such as placing them in nursing home care, because the responsibility becomes too great or the number of people we care take too many. Other times we don't make that choice for various reasons.

So who is the caretaker?

I have my own description. It is someone who chooses to take care of their own. It isn't always fun and you don't always do it right. Are you always kind and sweet with a perfect attitude? I don't think so! The attitude adjustment comes with time, time and then some more time. I can't tell you the day it happened. Somewhere between rocking the babies as a young mother and the early morning coffee with my husband as we near retirement age. He looks at me and I respond back and we just grin and know exactly what each other is thinking. I don't feel a bit cheated not having had a job/career. Those positions you eventually have to leave and retire from. I never have to leave my job behind.

My attitude finally comes full circle and I know that I have always been exactly where I belong. Just care taking the ones I love.

So here's to the "Care Takers" in the world. Your story might read different than mine, but our title is the same. I recognize and salute you. Maybe this day will become "National Care Takers Day". (or maybe that has already been proclaimed and I was too uninformed to hear about it)

Now you know the rest of my story and this is where my heart is!