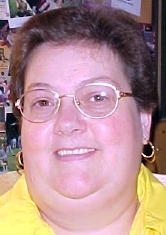 By Linda Flowers

Our farm is the home of many animals. Currently, we have two dogs, three female cats and three male cats. Of course, there are the obligatory cows and chickens. Until this past Sunday, we also had an adult female black Labrador Retriever, named Sassy. As all our pets, she had her own sad story, that of being a "mercy take".

We encountered a young couple in the Ripley Wal Mart parking lot a year and a half ago, desperate to find a home for the three puppies in their laps and we wound up with Sassy. Unfortunately, though we loved her dearly and she us, our location here right by 33/119 made this a dangerous place for her.

The probability of her being hit by a car was high so we had to chain her. I find chaining an animal cruel and inhumane, especially a Lab. They are naturally hunters and roamers and love water. We would turn her loose as often as possible but she could only roam for as long as we were able to stay right there and guard her. So, the difficult decision was made to find a suitable country home for her.

We were quite fortunate in that friends of my daughter's were also looking for a gentle outside dog for their children. A suitable match was made and Sassy now roams happily in a much safer section of the county. We'd advertised her in the local guide and got our first call on Saturday. A gentleman explained to my sister that he would be over after work to look at Sassy. When the appointed time approached, I sat on my front porch in the old red rocker and waited his arrival. Soon, I was accompanied by every animal on the farm.

Now, I have been frequently accused of being nutty. I talk to the animals. They respond, not in words, but actions that I interpret to my own liking. I explained our mission. The finding of a good home for Sassy. We hatched a plan. It was quite simple. When the gentleman arrived, Tina, the wire-haired terrier or "terrorist" would dazzle him with her cuteness. While she had him enthralled, Squeaky, the Pekingese and I would put Sassy in the poor fellow's vehicle. In the event he spotted us and tried to intervene, all six cats would jump his back with claws bared.

We figured with such a plan, he wouldn't stand a chance. We rehearsed many times in the next hour and a half. By eight thirty, it was dark and we decided that he wasn't coming. We figured it was a good thing for him he didn't. We were ready for him. Luckily, the next day Sassy's new family came for her and no diabolical plan was needed.

The Rhubarb Rambler, a Registered Nurse by profession, finds it necessary to return to gainful employment. As my husband is retired and it has been my lifelong dream to travel, I elected to take a position with a travel nurse company. My first assignment is in Kingman, Arizona and hubby and I are Arizona bound the first of October. But, never fear. I'll still keep writing. Now, I'll have fodder for new stories. My road adventures.

Keep looking for me on The Hur Herald. Peace and love everyone. Linda.