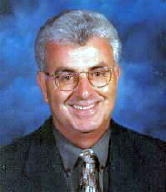 By Roger Propst

In recent days Democratic Party Chairman, Howard Dean, has stated that the party needs a message that will resonate with the American people. Up until then, he had been saying we were simply too dumb to understand that his party's positions were superior to the Republicans'. Unfortunately for Mr. Dean and his party, now dominated by the far left in this country, i.e., MoveOn.org, Hollywood , gay rights organizations, pro-abortion groups, etc., the party has a message, and America is not buying it.

Americans are tired of hearing about Abu Ghraib and Guantanamo detention facilities and the whining left's accusations of mistreatment. A recent poll of Americans revealed 70% of the people believe the detainees at Gitmo are receiving as good or better treatment than they deserve. Liberals constant attempts at affording these foreign terrorists rights to America's judicial system are ludicrous. The Constitution applies to American citizens, not foreign fighters. Some types of mistreatment of prisoners occur every day in our civilian prisons somewhere in this country. Perpetrators are punished when caught, just as they were at Abu Ghraib, and at Guantanamo Bay.

The U.S. House of Representatives recently renewed the Patriot Act by a large margin. Republicans were joined by a large bloc of Democrats in passing the bill. On this web page we are sung a song of big brother and government intrusion on citizen's privacies, even though no one has been able to point to even an instance of citizen abuse by this. Oh, but it might! Wake up, America, as Red used to say! We are not in Kansas anymore. Terrorists would like nothing more than to kill thousands and even millions of us if they could. The Patriot Act is a vital part of protecting Americans from terrorism. The whiners on the left would be the first to be pointing fingers of blame if the unspeakable should happen.

Americans do not put their national security in the hands of leaders whose philosophy is appeasement. The idea that if only we would not pursue and attack these animals, they would somehow realize we are their friend and stop attacking us, is nonsensical and naïve to the max. It did not stop the first attack of the Trade Center, the embassies in Africa, and the U.S.S. Cole destroyer in Yemen. The left whines that Iraq did not attack us, neither did Afghanistan. Germany did not attack us at Pearl Harbor, Japan did; yet we declared war on that country just as we did Japan. Today's threat is not from nation states attacking us as a united foe, but rather from cells of terrorists operating in those countries.

Some countries openly harbor and support terrorists, others unknowingly provide haven for them. No one can deny that the Middle East is the epicenter of radical Islam, the source and breeding ground of the vast majority of terrorists; yet, promoting democracy in that part of the world is a bad thing to the left. Never mind that we have seen a sea change in the political landscape since the invasion of Iraq. We have an elected government in Iraq, a constitution that is nearing completion with a ratification vote in October, and a trial of the tyrant Saddam coming up probably before the end of the year. Libya has given up its weapons of mass destruction and rejoined the world community. Lebanon has expelled the Syrians from their country, and Egypt is pursuing democratic reforms.

It would appear that a good chance for peace is occurring in the Israeli-Palestinian never-ending dispute. Free countries do no attack their neighbors, nor breed terrorism. Promoting democracy is addressing the root causes of which the left so often speaks, but has no plan to address.

In a Friday announcement we learned that 207,000 new jobs had been created in America in July. Not only that, but an additional 46,000 jobs were added in May and June than previously reported. The unemployment rate is 5%, the lowest in over four years. Over 4 million jobs have been created since the "horrible tax cuts for the rich" were enacted. The Congressional Budget Office recently revised the current year's projected deficit downward by over 100 billion dollars because revenues are exceeding estimates in the booming economy. The economy has grown for nine straight quarters, averaging nearly 4% annually. Interest rates are at all time lows, inflation is nonexistent, and more Americans are working than ever before. Harping about greedy corporations, corrupt CEO's and the minimum wage is the mantra of the naysayer.

America has legitimate problems that need addressed. The American people are proud of this great nation. They do not believe it is the root of the world's problems, but rather the solution to most. Being anti-Bush is not a good enough plan. Doom and gloom politics leads to one result for a political party: out of power in both houses of Congress, the White House, and a majority of state governorships and legislatures.