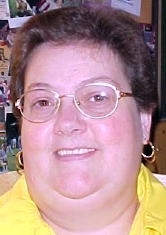 By Linda Flowers

Strange things happen on our farm. Everyday events are easily converted into major productions since no one in this clan does anything the easy way. One evening my sister and I sat at the kitchen table in our mother's big farm house having cake, coffee and gossip. I glanced to my right to see my daughter rummaging through drawers, obviously a woman on a mission. "Meagan, what are you doing?" I just had to know. She turned to me holding aloft two alcohol wipes and a hot pink crayon. "Me and Pop are fixing the car." She grinned at me, green eyes twinkling. Dressed in her usual uniform of tattered t-shirt, ratty jeans and disreputable sneakers, blond hair wreathed her face in sweaty tendrils except for the part in the back that always sticks up. "You're fixing the car with two alcohol wipes and a pink crayon?" "Yep, you'll see!"

Wanda and I continued our conversation. Shortly, we heard a series of small explosions from the back yard. We looked at each other. "You check it out and I'll call 911", I told her. "We'll probably need the first aid kit!" Wanda was through the back door in a flash. "Don't call the ambulance yet, sissy!", she shouted to me. "They both remain on their feet and there is no blood or obviously broken bones." "Can you tell what happened?", I shouted back.

"No, not really. The smoke is too thick!" Well, no blood or fractures. No request for medical attention. All must be well. We resumed our position.

Before long we heard grunts and slams. I looked out the window to see my spouse and daughter circling the car in a menacing manner. There was rapid movement of lips, flapping of arms and a lot of stomping. Meag stopped and waved her arms in the arm. Dave followed suit with a hands on hip stance. They seemed to be in a face-off.

Meag produced the hot pink crayon and began to draw a line through the center of the car beginning at the hood, up the windshield, across the roof and down the back glass and trunk. There was further rapid lip movement followed by the dusting of hands.

A while later I risked another peek out the window. My darling spouse and precious daughter gave the appearance of having sat on an ant hill. They rolled about on the ground.

Dave's red shirt and silver hair flashed in the late afternoon sun and Meagan's sneakers flailed the air. Shaking my head, I let the curtain drop.

As I strolled through the yard later, they were putting tools away and having a normal kid and pop conversation. "What did you two just do?", I queried. They replied in unison "We put the rear view mirror back on!"